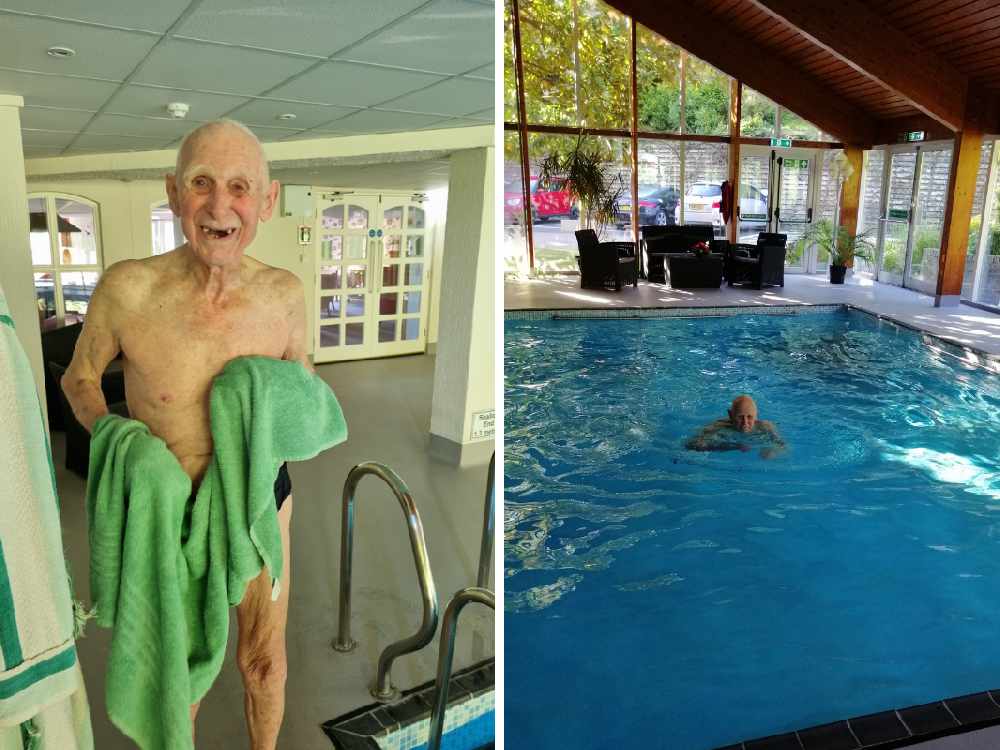 A 100-year-old Isle of Wight swimmer has proved he's not out of his depth when it comes to raising money for the NHS.
Bill Smith took to the pool at the Briary Court residential complex in Cowes on Saturday (5), hoping to swim 100m on his 100th birthday.
Watched by family and friends, he managed to smash his target, swimming an impressive 136m - and raising £1,300 for NHS Charities Together.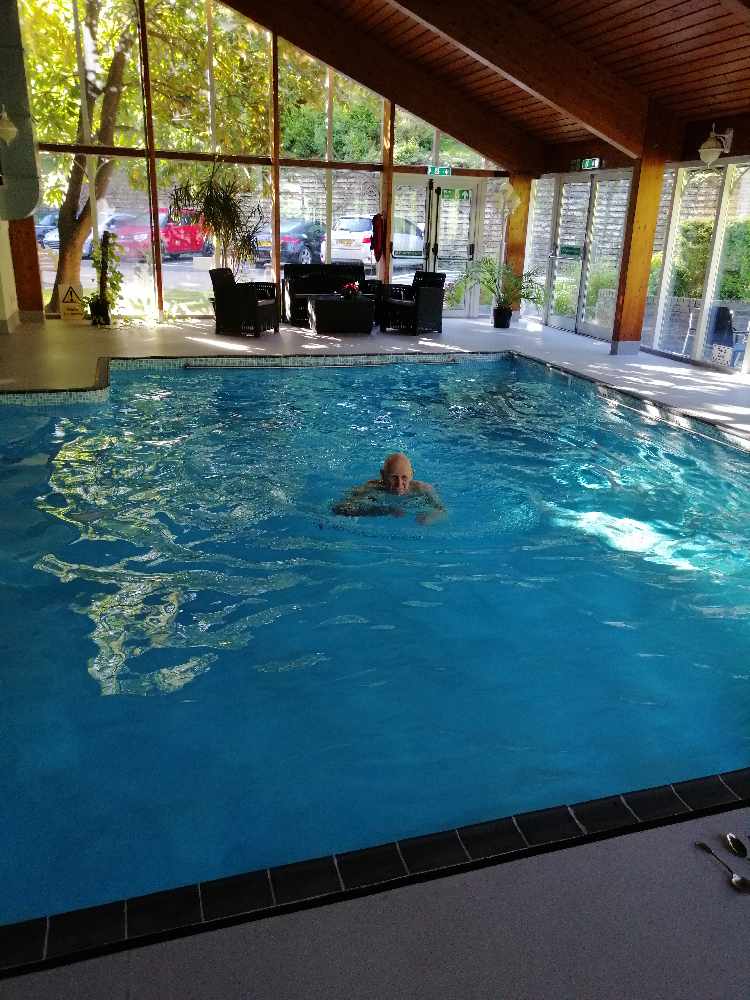 A retired teacher and chef, Bill has been an avid swimmer since the age of 5. He said he wanted to use his love of swimming to give something back:
"It's been a tough year for the NHS because of the pandemic and I'm so glad to do something that doesn't just benefit me. To celebrate my 100th year I wanted to do something to give back, I thought about donating blood but was unfortunately too old so decided to do a sponsored swim for the NHS instead!
"I managed to swim 136m – more than my original target of 100m and have already met my target of raising £1000 for the NHS which is great to see. I encourage everyone to 'Just dig' and give what they can to the wonderful NHS."
Originally from Wales, Bill moved to the Island with his wife in 1970. Prior to that, he had spent time in London and even served in the forces.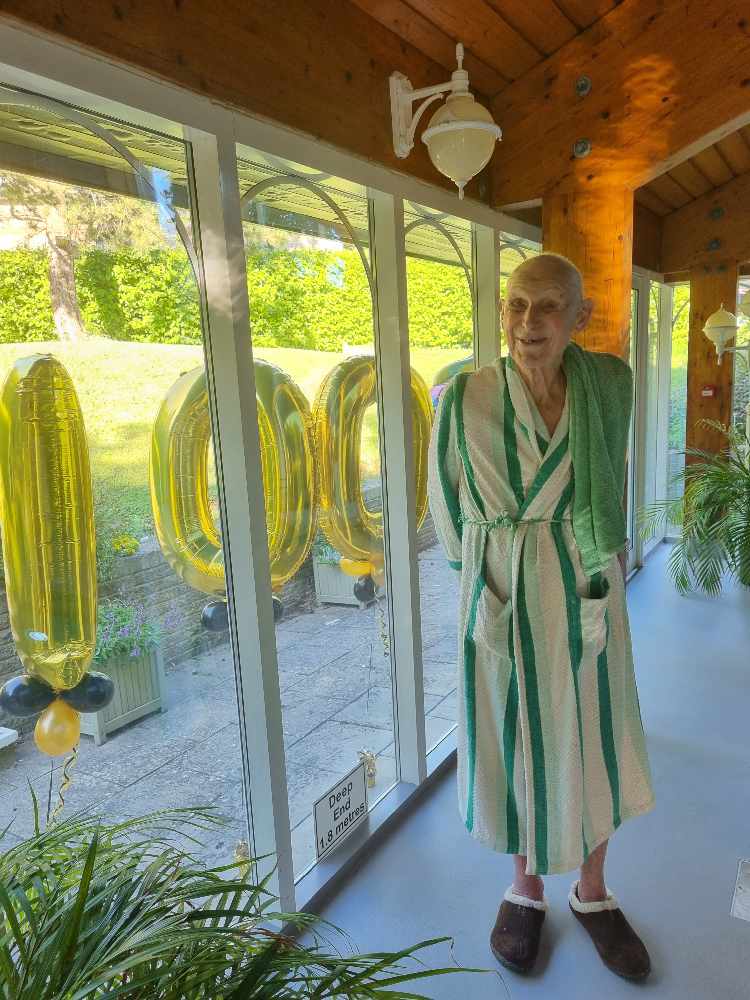 Speaking to Isle of Wight Radio ahead of his swim, he said he credits exercise and beer for his long and healthy life.
He said:
"I believe [exercise] is the secret to good living, happy living.
"I lived on the fat of the land! In the kitchen you perspire a lot. Water gets a bit tedious after a while so I drank a lot - beer!
"There was always a great big saucepan of beer for us to help ourselves to. I could drink maybe at least 10, 15 and sometimes even 20 pints a day!"
Bill also received his letter from Her Majesty on his special day.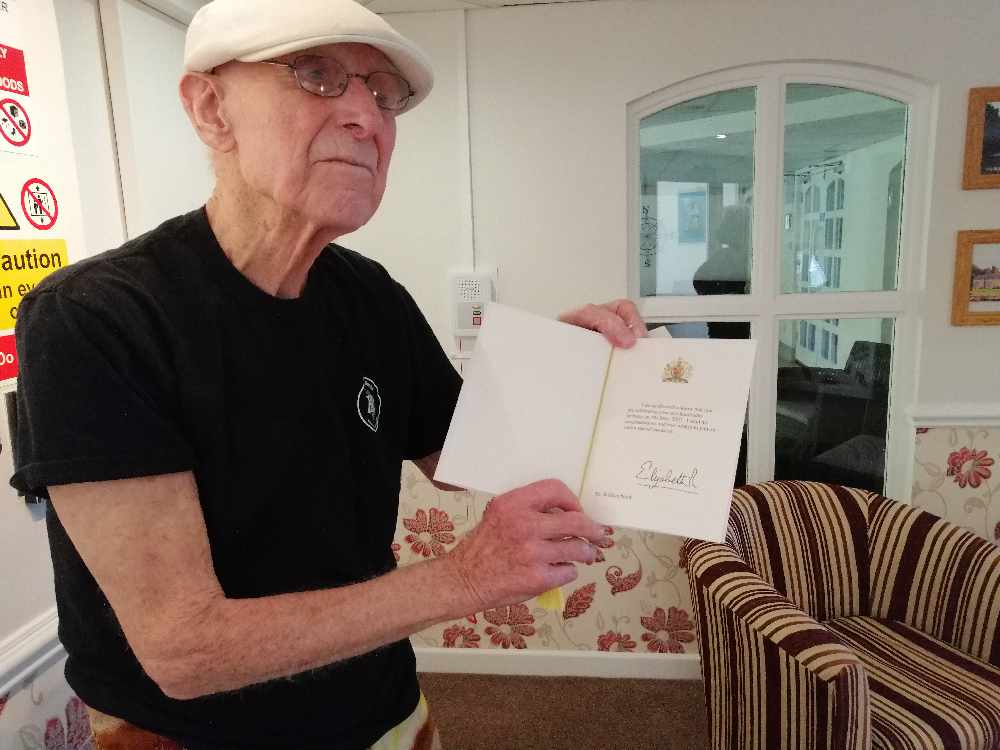 Cherry, Development Manager at FirstPort managed property Briary Court, said Bill is a "total inspiration".
She said:
"Bill doesn't let anything phase him. We are so proud of Bill here at Briary Court and it's so lovely to see residents using our facilities to do some good.
"Myself and all of the other residents here have enjoyed seeing Bill help the local community and would love to be as energetic as him at the age of 100!"
Not wanting to hang up his fundraising trunks just yet, Bill has his eyes set on another challenge.
He wants to planting 100 trees on the Island - one for every year of his life.
Watch: Isle of Wight Radio caught up with Bill ahead of his swim...