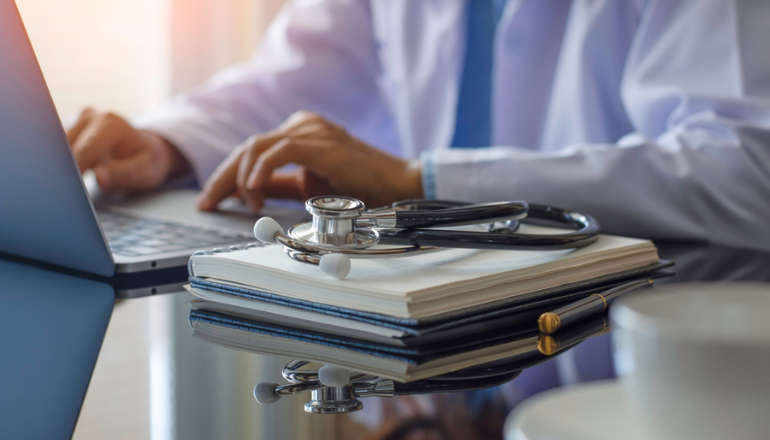 A post-Covid-19 health watchdog report has issued a stark review of GP services across the Isle of Wight.
The report states Island patients have been facing long waits on the phone and 'very poor' online doctors' services, while GP surgery employees are reporting 'rock bottom' staff morale and exhaustion, along with increased verbal aggression towards them.
It has led to a series of recommendations, including more efficient call handling, some changes and a warning our expectations as patients need to be managed.
In March 2020, at the start of the pandemic, video and telephone consultations were introduced and face-to-face GP appointments were allowed only if it was absolutely necessary.
After patients raised concerns, Healthwatch Isle of Wight (HIW) investigated.
This week, its report was welcomed by members of the IW Council's health and social care scrutiny committee.
Patient feedback from more than a thousand Islanders found concerns about long telephone queues, online services and the type of appointments offered.
Of those who answered the survey, 70 per cent said they were not satisfied with the length of time it had taken to answer their call.
It was also reported that more than one in three people (37 per cent), found the online consultation experience to be very poor, or rather poor.
The report noted little empathy for the workload and strain faced by GP surgeries, which are busier than ever.
HIW said there had not been good communication surrounding the fact some Covid restrictions were still in place and the report's authors could see why frustration and confusion was growing among patients.
Meanwhile, staff say patients are growing increasingly impatient, as they work longer hours and deal with more appointments and complex cases.
One employee said:
"I am very proud of the service the medical centre delivers to patients, but the continued increased pressure cannot be sustained.
"Staff morale is at rock bottom, particularly as patients don't seem to appreciate how swift a service we provide."
Another said they were exhausted.
Others told the HIW they were proud of the way they had kept patients safe while finding different ways to care for them.
The watchdog's recommendations included a need for better communication over the roles of staff and the future of consultations and more efficient call handling.
Some changes have already been made, including the recruitment of more staff and the replacement of phone systems.
Michaela Dyer, managing director of the Hampshire, Southampton and Isle of Wight Clinical Commissioning Group (CCG), said the recommendations would be fully taken forward and work needed to be done to manage patients' expectations.