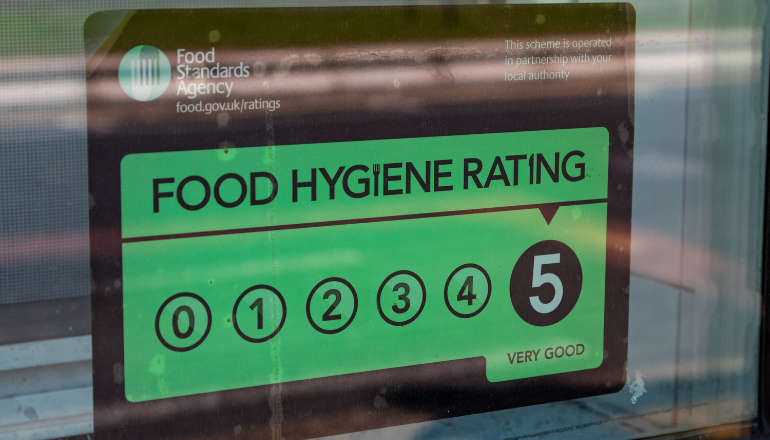 A host of Isle of Wight establishments have been served with the highest possible food hygiene ratings.
It follows inspections by the Isle of Wight Council's environmental health officers to see how clean and safe their premises and business practices are.
With a possible 60 points spread across three categories, food-serving businesses are inspected and rated based on their hygienic food handling, the cleanliness and condition of facilities and the management of food safety.
The higher the score, the lower the official star rating which ranges from a five of 'Very Good', down to a zero where they are slapped with 'Urgent Improvement Necessary'.
Here are the most recent scores:
⭐⭐⭐⭐⭐– Very Good
The Royal Hotel, Ventnor
The Bay Vegan Deli and Coffee House, Sandown
Tamarind, Newport
The Fleming Arms, Binstead
Bluebell House, Ventnor
Downside House, Ventnor
So Yummy, Ryde
The Coffee House, Lake
Craft, Ryde
Broadway Park Hotel, Sandown
Da Vinci, Newport
Heron, Ryde
Poppins, Ryde
Chicken and Pizza Land, Sandown
Crab Inn, Shanklin
Tile House, Shanklin
Dalyan, Ventnor
The Spyglass Inn, Ventnor
Masala Bay, Ventnor
The Limes Residential Care Home, Bembridge
Halls Premier, East Cowes
The Southern Co-op, Ventnor
The Southern Co-op, Bembridge
Spar (Somerset Road), Ryde

⭐⭐⭐⭐ – Good
The Hideaway, Shanklin
Deli-cious, Shanklin
Highdown Inn, Totland
The Traveller's Joy, Northwood
All Things Sweet, Ryde
Pickle and Dill, Ryde
Grace's Bakery, Yarmouth
Grace's Bakery, Shanklin
Central Convenience Stores, Sandown
House Grill at The Bugle, Brading

⭐⭐⭐ – Generally Satisfactory
The Brunswick Hotel, Sandown
Bitesize, Newport
The Cedars, Wootton
Ephesus Pizza and Grill, Newport
Chubby's Chunky Chip Shop, Shanklin
Nisa (Monkton Street), Ryde
Luccombe Hall Hotel, Shanklin
Medehamstede Hotel, Shanklin
DW Jarvis, Ryde

⭐⭐ – Improvement Necessary
Jaffran Indian Restaurant and Takeaway, Freshwater
Holliers Hotel, Shanklin
Eastern Eye, Sandown

⭐ – Major Improvement Necessary
Watch House Barn and Coffee Shop, Cowes

Zero stars – Urgent Improvement Necessary
Sam's Fast Food Restaurant and Takeaway, Ryde