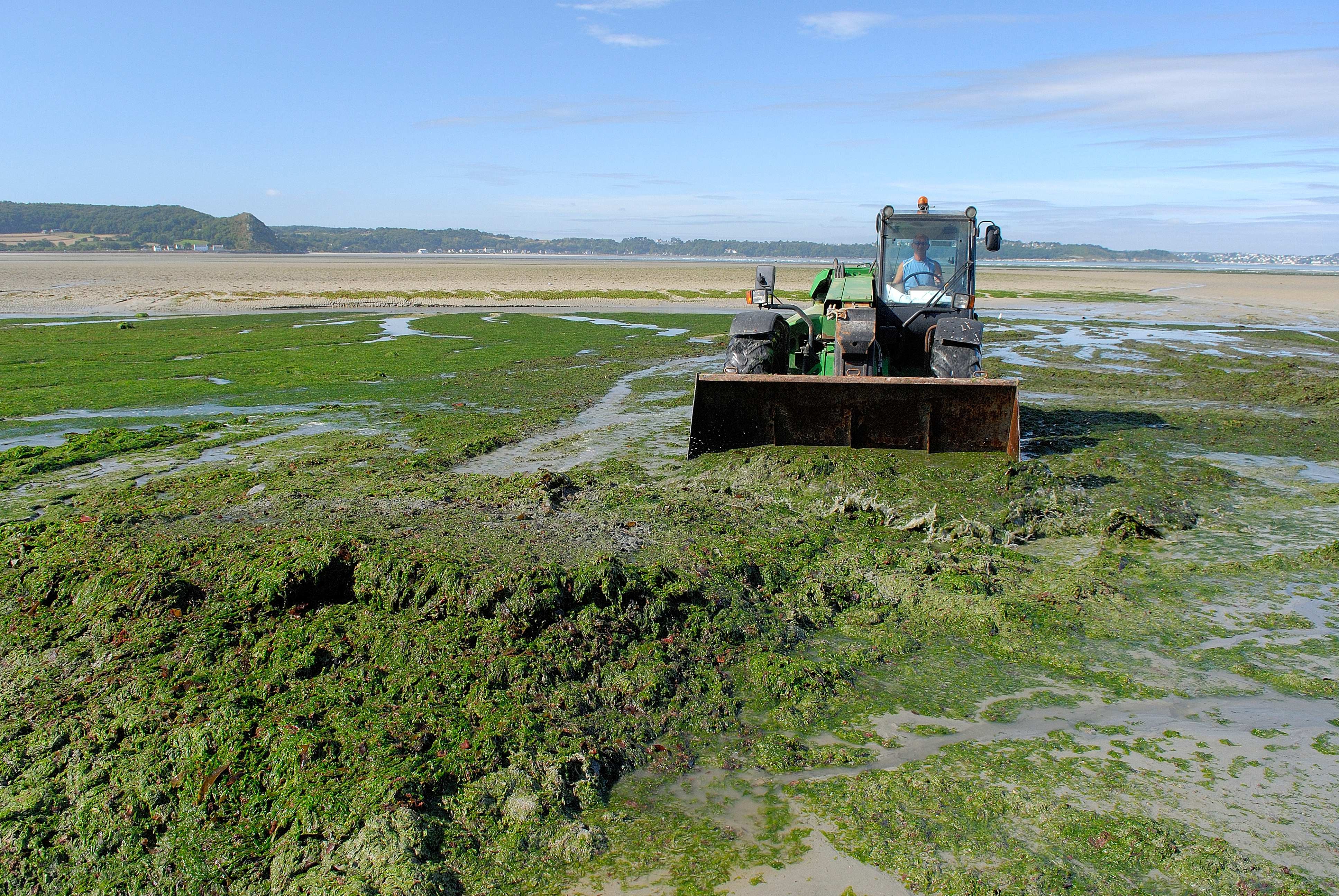 Algae caused by nitrate pollution.
The Isle of Wight looks set to play a key role in reducing nitrate levels in the Solent.
A new trial scheme, which aims to offset nitrate pollution in our waters, is to be rolled out over the next two years.
Nitrate pollution is partly caused by developers who disturb nitrogen-rich soil. This leads to Nitrogen entering watercourses and, in turn, marine sites.
A new scheme aims to implement measures designed to remove, capture, or absorb nitrates created through housing developments, prior to them reaching the sea.

Under the scheme, developers can buy credits to offset the nutrient footprint of new homes.
These credits can then be used to create new habitats such as wetlands, meadows and woodland to help prevent harmful levels of nutrients reaching the Solent.
As part of plans to combat the issue, Hampshire and Isle of Wight Wildlife Trust has purchased Little Duxmore Farm.
It is hoped the site's acquisition will offer 'nature based solutions', with the Trust rewilding the land.
Plans are being backed by Isle of Wight MP Bob Seely, who shared his concerns with the Environment Secretary last year.
He said:
"I am pleased the Government is taking steps to alleviate the damage caused to wildlife, salt marshes and seagrass beds by excessive nitrate levels in the Solent.

"Our Marine Conservation Zones are there to safeguard special wildlife and habitats so we must look to protect them. Of course, there is another way to reduce nitrogen levels in watercourses and that is to stop unnecessary greenfield development. I am working to persuade the Government to change its approach to housing which currently requires vast numbers of houses to be built on greenfield sites across the country."

Debbie Tann, CEO of Hampshire and Isle of Wight Wildlife Trust, said:
"Nitrate pollution in the Solent wreaks havoc with our vital marine ecosystems, suffocating the life out of our seas. This is a really critical issue and, until recently, every new house built simply added to the pressure.

"Now, thanks to Natural England and DEFRA, we are taking important steps towards addressing this problem – ensuring that houses can only be built if the nitrate impact is properly addressed."

The nitrate trading platform pilot will be rolled out over the next two years and delivered jointly with the Ministry for Housing, Communities and Local Government, Natural England and the Environment Agency.
To find out more about Hampshire and Isle of Wight Wildlife Trust's role in combating Nitrate pollution, click here.