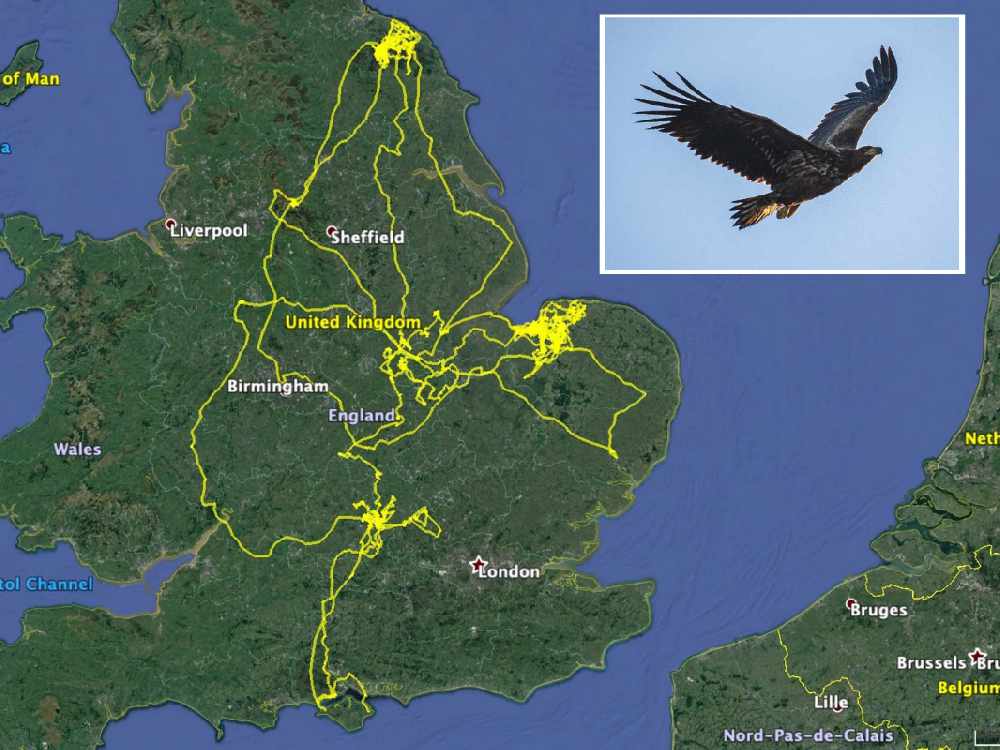 Photos from Roy Dennis Wildlife Foundation and (inset) Ainsley Bennett.
One of the Isle of Wight's white-tailed eagles has returned home after 17 months away.
The male eagle, named G3-93, came back to the Island on Monday (8) afternoon.
During his 17 month trip, G3-93 travelled a total of 4,904km and ended up in places like Burnley and the Yorkshire Moors.
The Roy Dennis Wildlife Foundation, which has been leading the reintroduction programme alongside Forestry England, said:
"The satellite tag has logged 71,036 GPS points and he has flown a total of 4904 km.
"This has given us an incredible insight into his explorations, and how he has learnt to live successfully in the English landscape."
A further seven sea eagles were reintroduced last year as part of the five-year reintroduction programme, as Isle of Wight Radio previously reported.
Six of the birds were released on the Island in 2019.
If you spot a white-tailed eagle, you're urged to send the details to www.roydennis.org.