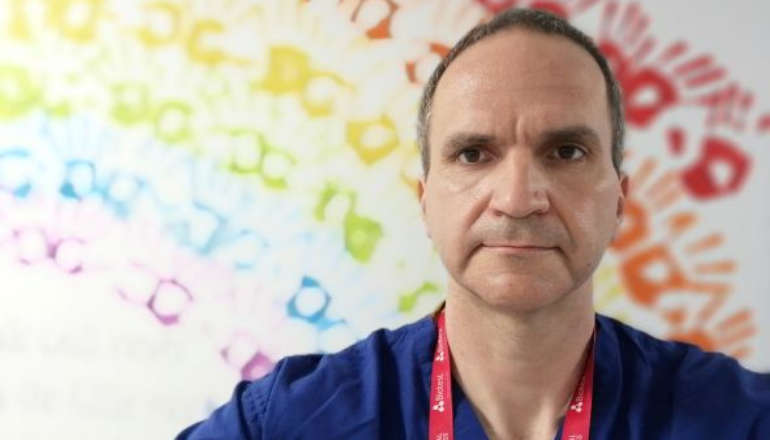 The research team at the Isle of Wight NHS Trust has been supporting the world's largest study of the genetics of critical Covid-19.
The study — involving more than 57,000 people worldwide — has revealed fresh details about some of the biological mechanisms behind the severe form of the disease.
Researchers from the GenOMICC (Genetics of Mortality in Critical Care) consortium — a global collaboration to study genetics in critical illness — made the discoveries by sequencing the genomes of 7,491 patients from 224 intensive care units in the UK.
Dr Gabor Debreceni, Consultant in Anaesthesia and Intensive Care at Isle of Wight NHS Trust said:
"The GenOMICC study enables the comparison of genomes from critically ill patients with population controls in order to find underlying disease mechanisms.
"Our Intensive Care Unit started to enrol patients onto this study from May 2020 and the last patient was recruited in September 2021. In total 59 of our patients took part which is an amazing achievement by the small Research Team.
"In addition, research nurses Joy Wilkins and Alison Brown with the support of research officer Sarah Knight tirelessly collected the blood samples and worked on forms which is the most labour-intensive part of the study."
The DNA of participating Island patients was compared with 48,400 other people who had not had Covid-19, participants in Genomics England's 100,000 Genomes Project and that of a further 1,630 people who had experienced mild Covid.
Determining the whole genome sequence for all participants in the study allowed the team to create a precise map and identify genetic variation linked to severity of Covid-19.
The team found key differences in 16 genes in the ICU patients when compared with the DNA of the other groups.