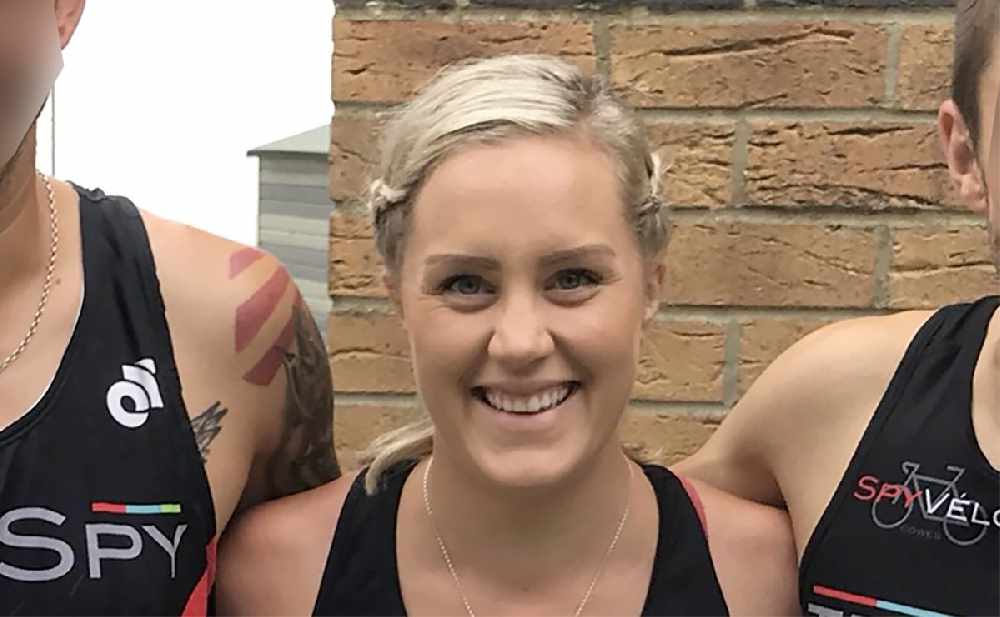 (C) Twitter.
An Isle of Wight prison officer who had a sexual relationship with an inmate - convicted of murdering his baby daughter and wife - has been jailed.
Mother-of-three Lauren McIntyre has been sentenced to three years, despite pleas for her to be spared prison time. She will serve half behind bars and half on licence.
The 32-year-old, of St Johns Wood Road, appeared at the Isle of Wight Crown Court today (Thursday), having previously pleaded guilty to four counts of misconduct in a public office.
Judge Roger Hetherington said:
"I have no doubt that because of the gravity of your offending, only a significant and immediate custodial sentence can be justified.
"The effect of this sort of conduct is to undermine the safety and integrity of the prison service... and reduces the service in the estimation of the public if they are to have confidence in the criminal justice system.
"There is of course no previous convictions... I accept you are genuinely remorseful."
She admitted to wilfully neglecting to perform her duty in HMP Isle of Wight (Albany), while also wilfully misconducting herself, between November and December 2018.
Miss McIntyre failed to report her knowledge that a prisoner was in possession of a mobile phone, providing her personal mobile phone number, communicating via mobile phone, supplying a copy of her photograph and attempting to facilitate the transfer of money from the prisoner into her bank account.
Today, the court heard how a series of texts were exchanged between Miss McIntyre and prisoner Andrew Roberts on November 15, 2018.
One message sent to her by Mr Roberts, read: "Today was really hot and risky but I'm so needing you right now."
Prosecuting, Mr Gary Venturi, read out her reply. It said: "So f***ing risky, I like it though."
On November 18, Mr Roberts messaged: "I have had hands on you so I guess it's your turn."
Later that day, Miss McIntyre told him: "I still remember the first time you kissed me."
The prisoner, Andrew Roberts, was convicted in 2003 of strangling his girlfriend Louise L'Homme and their eight-month-old daughter Tia to death at their home in South Wales.
Miss McIntyre - who has five-month-old twins and a five-year-old - was also found to have given Mr Roberts the personal mobile number of colleague Samuel Laidler, allowing him to be assaulted.
She also failed to warn Mr Laidler or the prison authorities of his impending beating.
The court heard how Miss McIntyre had previously been in a relationship with Mr Laider, who suffered injuries to his leg, ear and blows to the head.
Her defence argued that her actions began as an "intelligence gathering mission, before turning into something more."
A letter written to the court by Miss McIntyre was read out by her defence, Ms Briony Molyneux. She said:
"I do not know how to describe how devastated I am at my actions... my actions were wrong. I am aware now of the enormous impact that this could have on the integrity of prison service. This has shattered my life."
Ms Molyneux revealed how Miss McIntyre had been to numerous therapy sessions at her own cost and her and her partner have been to couple's counselling.
She said:
"She is a young mother who is devoted to her family. It is right to say her family would be devastated if the court was to pass a custodial sentence today."
Miss McIntyre's partner described her as a devoted mother - and warned of the impact jail time could have on her three children.
However, Judge Hetherington said "only a significant and immediate custodial sentence can be justified."