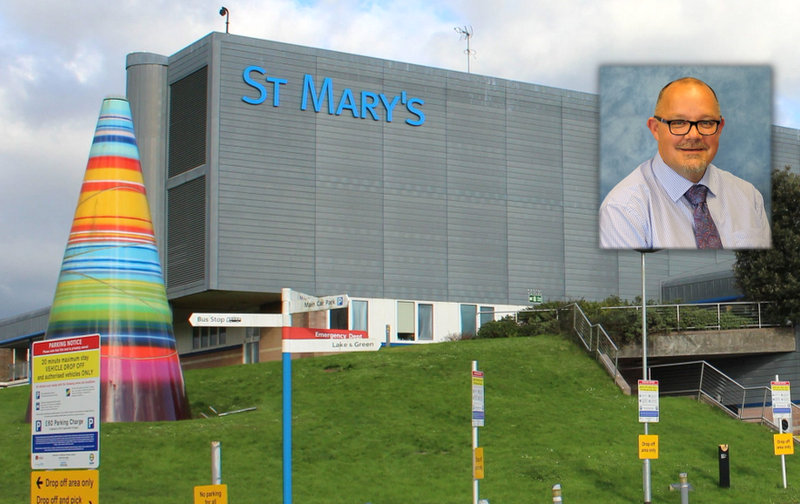 SCROLL DOWN TO LISTEN: The Medical Director of the Isle of Wight NHS Trust has told Isle of Wight Radio that 15 people are currently in intensive care suffering with the effects of coronavirus - and said that moving patients off the Island is a possibility.
Speaking to Topping in the Morning in an open and frank interview, Stephen Parker said the situation at St Mary's is severe and there is a real possibility patients may be flown off the Island to be cared for as the pressure continues to build at the hospital.
Dr Parker said:
"We tested that option in April [chinooks transferring patients] and it is still an option. But it's not something we need to pursue at the moment. There are other air frames that could be made available to us. We would have to look at the practicality of moving patients off Island. Even pre-COVID that has always been a challenge to us.
"We do have a number of beds available [for COVID patients], but it's not beyond the realm of possibility that they will up in the coming days and week. If that does become a reality then we will have to look at putting patients elsewhere."
Dr Parker said 15 people were currently in the Critical Care Unit, which has a bed capacity currently of 20-24, with some people on ventilators.
He has also urged Isle of Wight residents to follow lockdown rules, minimise any interaction with other people and only travel if it is essential.
He had this message to people who think the pandemic isn't real:
"It incenses me. If your listeners could walk around our hospital wards and see the effect it has on patients - particularly in this second wave, with younger people who were previously fit and healthy - it would bring the message home."
LISTEN TO THE FULL INTERVIEW BELOW: