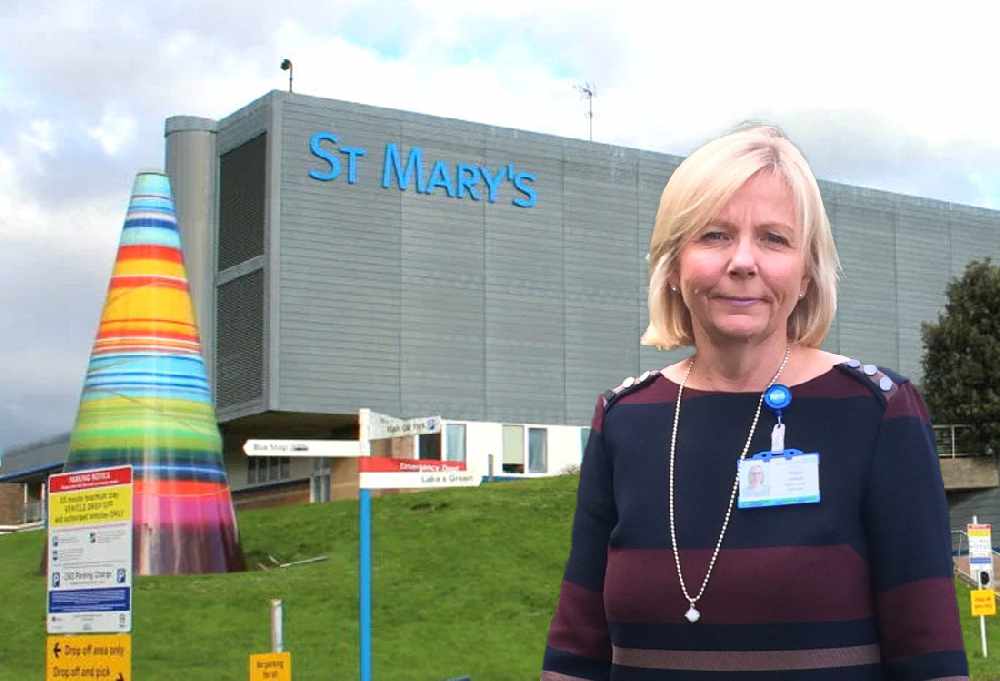 The Chief Executive of the Isle of Wight NHS Trust has warned that it could face 'unbearable pressure' unless urgent action is taken in the midst of rising coronavirus infections.
Maggie Oldham branded the situation as 'very serious' in an open letter to the public, penned as St Mary's hospital has opened a second isolation unit to cope with demand from a vastly increased number of patients who have tested positive for coronavirus.
In the last month, the Island's infection rate has reached its highest level since the pandemic began, with the figure sitting at 218.3 per 100,000 population as of January 3rd.
According to Government data, 21 patients have been admitted to hospital with coronavirus in the past 28 days.
In her letter, Maggie Oldham said:
"The number of positive cases locally has increased steadily over recent weeks and spiked dramatically in the last few days.
"We are currently treating more people with COVID-19 in hospital than at any point during the pandemic and our services are already stretched by winter pressures.
"The thousands of people that make up our Trust are working tirelessly to make sure that we can continue to provide safe care.
"We have opened more general and intensive care beds and set up a second Isolation Unit."
The trust has taken steps to alleviate pressure on the Island's health services by cancelling non-urgent surgery to 'free up' beds and clinicians - and some outpatient appointments have been moved to telephone or video calls, with warnings that those appointments may have to reduced even further in the weeks ahead.
Maggie Oldham continued:
"The impact of the increased spread of COVID-19 on the NHS is real and it is impacting all of our services.
"We need your help now more than we ever have.
"This virus is dangerous and it is spreading more quickly than before.
"You can help us by doing everything you can to stay safe. Now that we are in Tier 4 restrictions we need you to stay at home."
Islanders are being urged to continue to follow Tier Four restrictions and to stay at home to help prevent the transmission of coronavirus.
Residents are also reminded to follow the Hands, Face, Space and ventilate rules:
Hands – wash your hands regularly and for at least 20 seconds
Face – wear a face covering in indoor settings where social distancing may be difficult, and where you will come into contact with people you do not normally meet
Space – stay 2 metres apart from people you do not live with where possible, or 1 metre with extra precautions in place (such as wearing face coverings)
Ventilate - opening a window for 15 minutes per day helps to ventilate indoor areas and keep air circulating