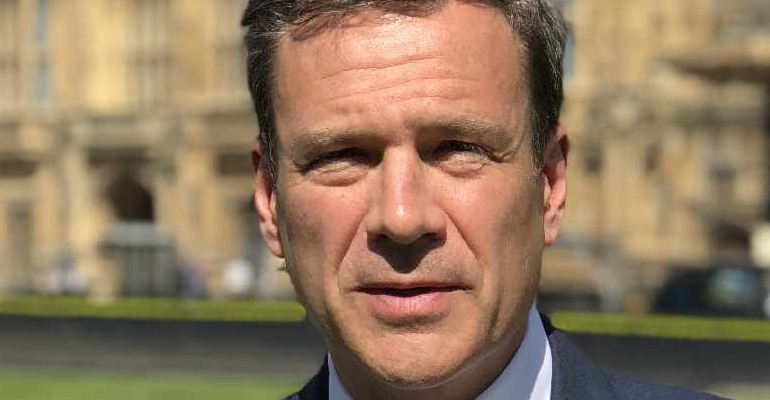 Bob Seely MP
The Islands MP has sent an 'urgent' letter to the Health Secretary about the vaccine roll-out program on the Isle of Wight.
Speaking exclusively to Isle of Wight Radio this morning (Thursday) Bob Seely MP said the new coronavirus variant is worrying and spreading at an alarming rate.
According to Mr Seely, around 3,500-4,000 Islanders have now been vaccinated on the Island, but he says he is concerned that we are behind Hampshire in the roll out.
300 health workers on the Island have also been vaccinated. More frontline workers will get their vaccine today (Thursday).
He has now written to the Health Secretary on the Isle of Wight to suggest the Island gets an additional vaccination team or a mobile vaccination site.
In the letter to Matt Hancock, seen by Isle of Wight Radio, Mr Seely said:
'Whilst Hampshire has done very well in terms of vaccination numbers – well above the national average - our vaccination rates on the Island are lower than Hants.
'Therefore, I fear for the Island's rising infections and our old population.'
He is also questioning whether the Island should now receive additional help and suggested local pharmacies could get involved in the roll out.
Later this month (Janurary) the Riverside Centre in Newport will inoculate 500 people a day, joining other sites across the Island involved in the vaccine program which he says "is a significant addition".
The vaccine should arrive there by the 25 of Janurary, according to Mr Seely, he said:
"We are still on course to vaccinate those top four groups by the middle of February but the quicker we can do that the better."
He also reiterated he has written to Boris Johnson to see if teachers can be made a priority group too, as exclusively reported.
More follows...