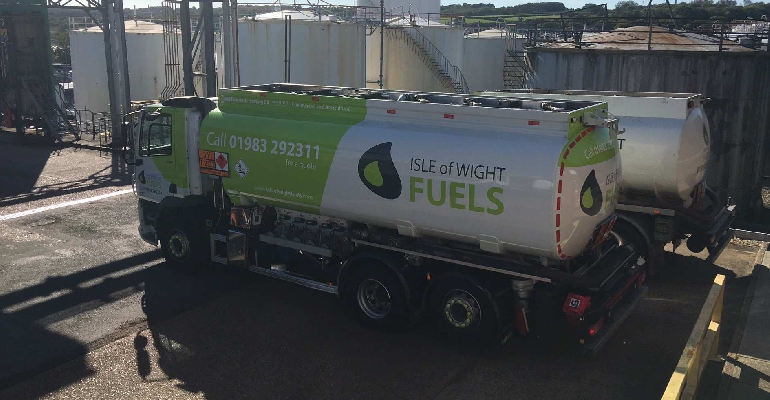 Photo from Isle of Wight Fuels.
East Cowes-based firm Isle of Wight Fuels could close in the near future, after more than 60 years in business, Isle of Wight Radio has been told.
The company owns and runs the Island's only fuel and oil storage terminal. It also sources Diesel, Unleaded Petrol and Gas Oil products for a number of major Island companies, including Hovertravel, Island Roads and Amey.
Hundreds of Island homes also rely on the service, with the company sourcing - and delivering - a range of domestic heating oil products.
Isle of Wight Radio understands that it could shut in the near future, with uncertainty surrounding its 16 full-time staff members.
A spokesman for the parent company of Isle of Wight Fuels (IOWF), said:
"The company is currently considering all options for the future of its business distributing fuels on the island and one of these options is the possible closure of the business.
"It is hoped that a decision on the future of IOWF will be made in the near future. Importantly, customers should be aware that IOWF is continuing to operate the business as normal."
Formerly known as Pace Fuelcare, the firm's Kingston Road depot handles 1.5 million litres of fuel every week.
It also supplies fuel to all of the Isle of Wight's supermarket filling stations.