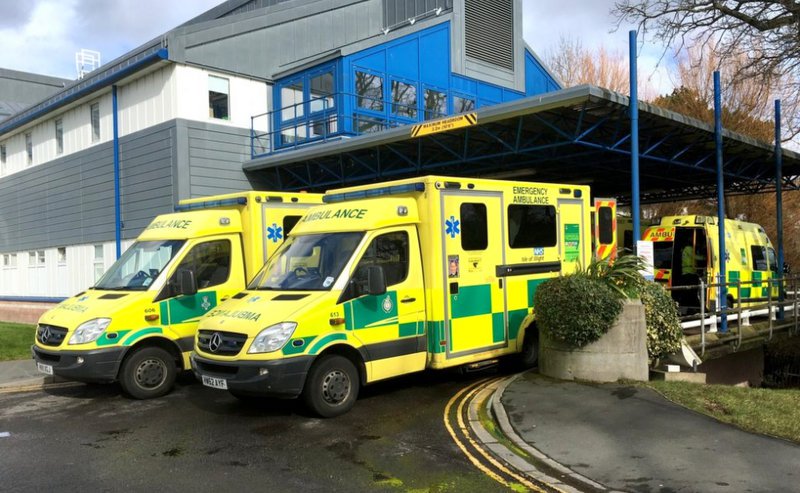 Firefighters on the Isle of Wight are to drive ambulances as the service comes under increasing strain due to the coronavirus pandemic.
The Isle of Wight Ambulance Service has seen demand increase by 40% compared with last year.
It has led to partner organisations, including the Isle of Wight Fire and Rescue Service, joining forces to support the Island's community.
Firefighters will work with paramedics over the coming days and weeks to support patients with the care they need.
Kathryn Taylor, IOW Ambulance Service, said:
"The support from the fire and rescue officers will mean that we are able to continue to respond to calls and provide the community with the care they need. We are really grateful to have them working alongside us. We really welcome the support of our Fire and Rescue Service colleagues during this unprecedented time."
The fire service has trained to undertake this offer of mutual aid to the ambulance service and volunteer officers will be building on joint-working relationships that already exist.
Councillor Dave Stewart, Leader of the Isle of Wight Council, said:
"The rising number of COVID-19 cases on the Island has pushed our emergency services to this move.
"Plans to undertake these activities are not new; they are well tested and trained for. We didn't ever want to be in a position where they were necessary; but that's where we find ourselves now.
"Slowing the spread of the virus will help us and our NHS colleagues to maintain critical Island services in support of the COVID-19 response. Please stay at home and play your part in bringing infection rates under control by minimising contact with people outside of your household or support bubble.
"We are upscaling existing work to support our communities where it is most needed during this unprecedented time.
"This valuable joint working means we can work better together and continue to support each other in emergency scenarios.
"Please stay at home, protect the NHS and save lives."
Darren Claydon, IOW Ambulance Service, said:
"Our emergency services are working together, saving lives we ask the Island community to continue to do what we are all being asked to do, as individuals to all work together in responding to the pandemic."