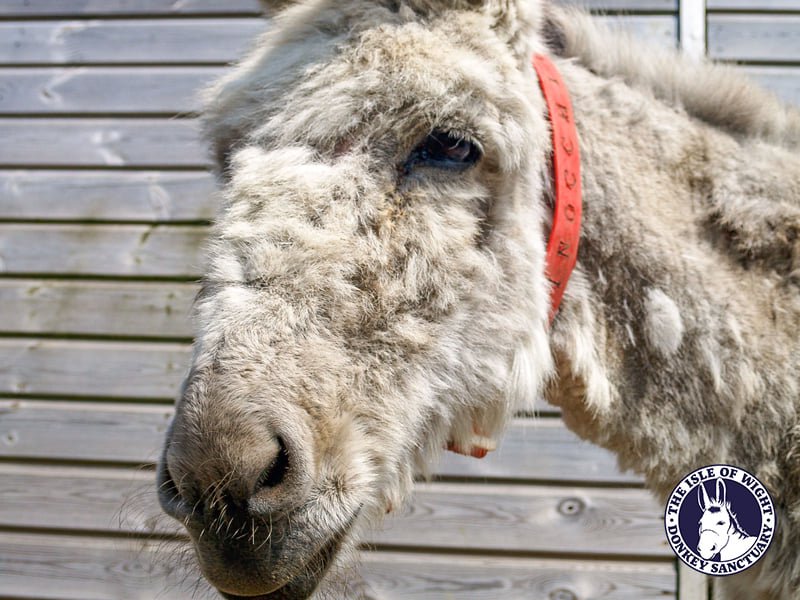 Pinocchio Isle of Wight Donkey Sanctuary
Old age and illness is said to have finally caught up with Pinocchio the donkey, who has sadly died.
Staff at the Donkey Sanctuary say he was loved by absolutely everybody because of his stoical nature, calmness and his friendliness.
He was not only well known and loved by visitors, staff and volunteers but also by the vets - who treated his chronic eye disease, which deteriorated as he got older and eventually meant he had to have an eye surgically removed.
In the last month of his life, the Sanctuary says severe arthritis meant it was very 'distressing' to see Pinocchio try and get to his feet.
A spokesperson for The Isle of Wight Donkey Sanctuary said:
'Consequently, we took the agonizing decision to put Pinocchio to sleep.
'We often say that we have no idea what type of life our donkeys have had when they come to us or what type of support they have had. However, we do know that in Pinocchio's case, as soon as he arrived at the Sanctuary, he was surrounded by donkey friends, was given love and support on a daily basis by our staff and volunteers, and because of the kind donations of our supporters, he was able to receive a huge amount of medical treatment that helped to extend his life.
'He amused us all with his deep-throated bray, which made him sound more like a lion than a donkey! In our minds, he had a lionheart to deal with all his issues.'
The sanctuary adds that the lockdown has been 'an emotionally difficult time for everybody' but hopes the future will be brighter.