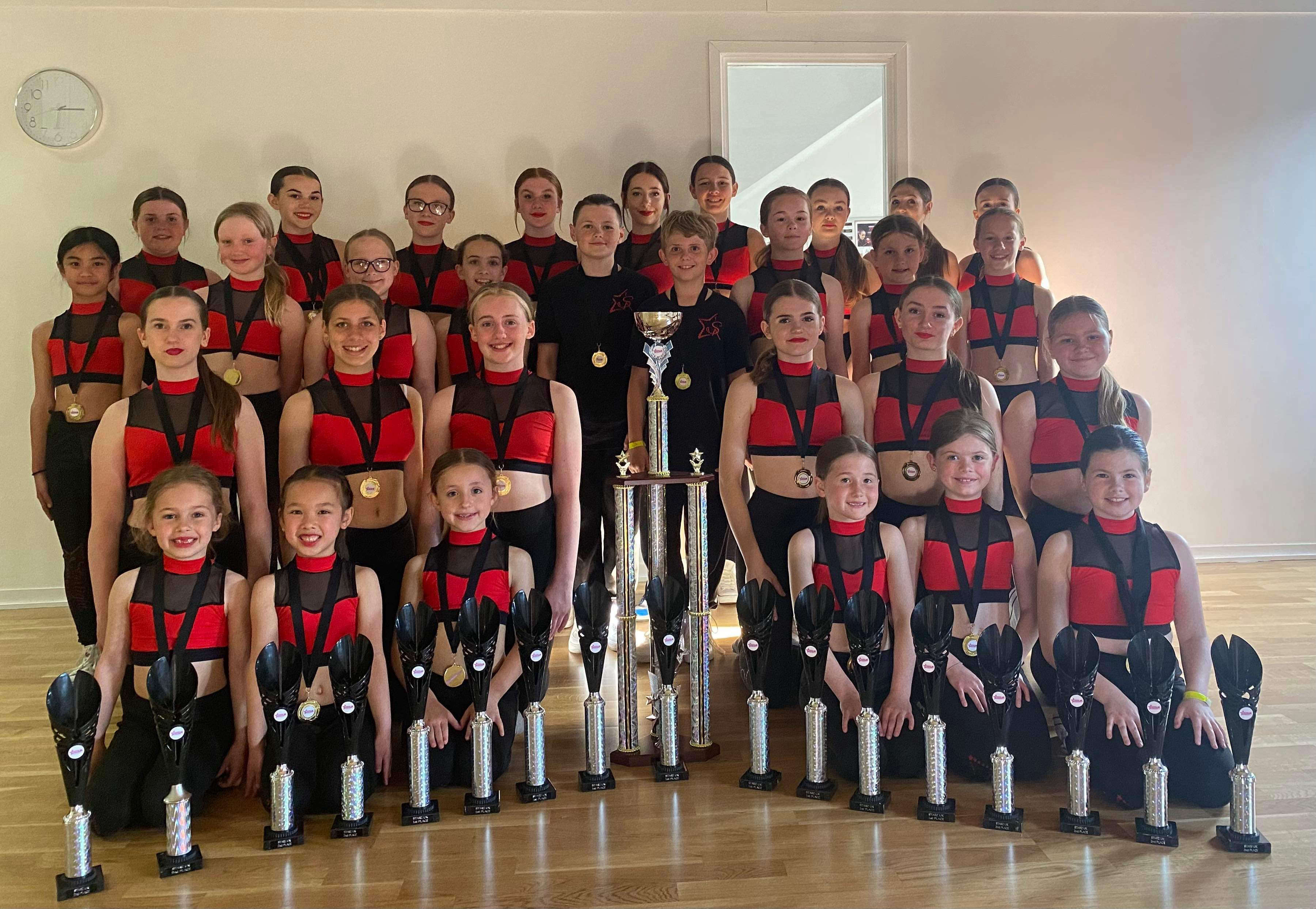 An Isle of Wight dance school has received a prestigious award, following a dance competition which took place in Kent last weekend.
The Starlight Academy took 31 dancers over to Starz UK, where they competed against dancers from across the country in categories including ballet, jazz, lyrical, commercial and contemporary dance.
The popular dance school, which is based at Newport Business Park, scored top points collectively — and took away a trophy taller than some of its youngest members.
The Starlight Academy Show Team is made up of 33 members, from six to 17 years old – and is fronted by dance teacher, Mary Bowdery, who has been teaching on the Island for 10 years.
The dancers took part in a number of solo, duet, trio and group dances across the weekend, many of whom took home trophies for first or second place.
The trophy for top scoring dance school was awarded to The Starlight Academy for having the highest combined score out of 25 dances.
The team compete around the country throughout the year, and were thrilled to achieve such a distinguished accolade — beating some very tough competition. A total of 13 dance schools attended the event.
Mary Bowdery said:
"I couldn't believe it when they announced our name. The standard was so high, so to beat off such tough competition was an amazing compliment to our school and something myself and the dancers are all very proud of.
"The students have worked so hard and are so deserving. I'm truly proud of each one of them, and can't wait to get back in the studio to start working on our next event."