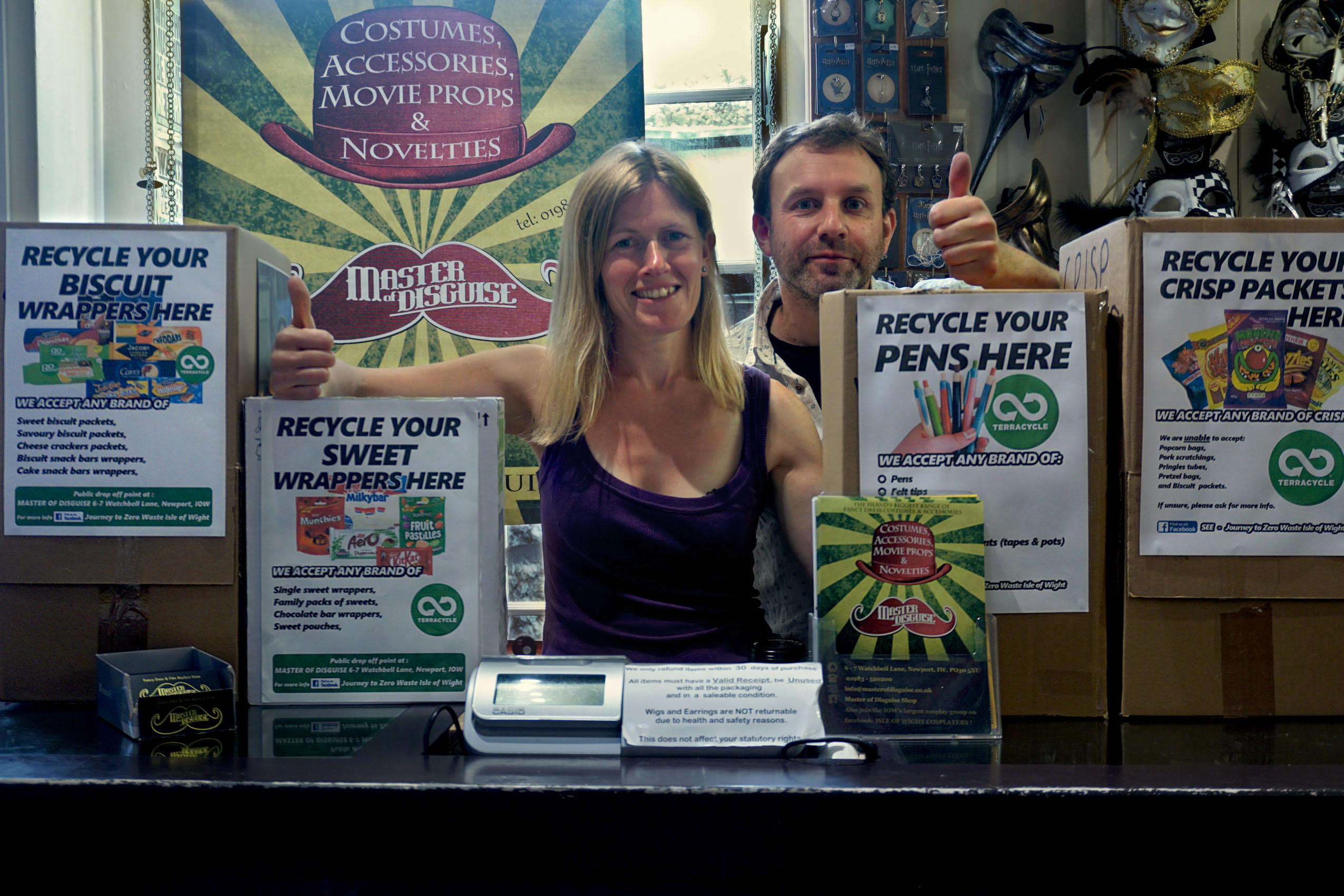 Costume shop owners, Robin and Lorraine Flux, have been raising money for charity by collecting recycling since 2017.
In a bid to reduce the amount of waste sent to landfill, the couple collect difficult-to-recycle waste from their shop in Newport and send it off to a specialist recycling facility to be made into new items.
For every kilo of weight sent off to be recycled, specialists 'Terracycle' contribute a small amount of funds, which Robin and Lorraine donate to Isle of Wight charity 'The Footprint Trust'.
Many types of popular food items like crisps, sweets and biscuits are packaged in wrapping that is generally hard to recycle.
Using their shop Master of Disguise in St Thomas' Square, the couple operate 12 different recycling streams run by Terracycle, to make sure none of this ends up in landfill.
More information can be found in store or on Facebook group 'Terracycle Recycling Isle of Wight'.