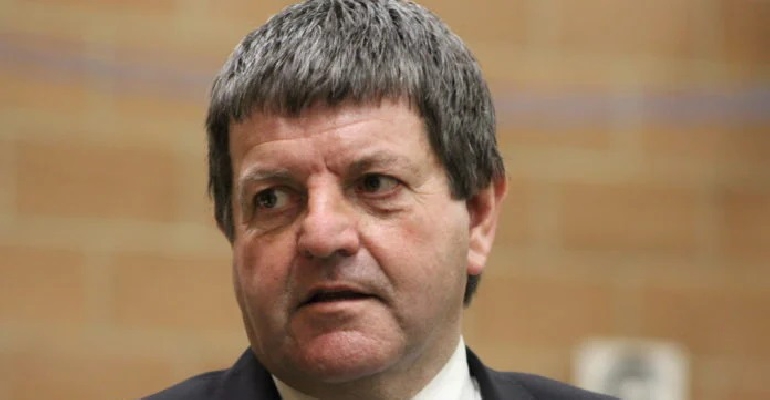 Leader of the Isle of Wight Council, Councillor Dave Stewart
The Leader of the Isle of Wight Council is urging Islanders to "stay at home" and stressed how the new strain of coronavirus is "70% more transmittable than the original version".
As previously reported, the Island will join the rest of the country by going into a third national lockdown from today (Tuesday).
Councillor Dave Stewart says the national lockdown is in response to a "serious situation".
Yesterday (Monday) there were 282 cases of coronavirus registered on the Island.
Earlier this morning Maggie Oldham, CEO of the Isle of Wight NHS Trust, said there are 51 people in St Mary's Hospital with coronavirus and nine others suspected. 40 staff members at the hospital are also suffering from symptoms.
You can hear what the CEO of the Trust had to say here.
Speaking exclusively to Isle of Wight Radio, Cllr Stewart said:
"If our whole community was following the guidance our cases would not be increasing at such a rapid rate… If we do not move around and mix- then the virus won't move around either… If everyone does as asked - we will get through this quickly."
"A number of vaccination sites have been established on the Island and there are plans for a larger vaccination site to be made available at the end of the month so things are moving quickly but the program will take time to deliver.
"Meanwhile we must continue to protect ourself from a virus that is more contagious and 70% more transmittable than the original version so we must all double our efforts."
Cllr Stewart added that schools are safe for key-workers and vulnerable Island children to attend and praised the efforts of school staff who have "worked hard" to make schools COVID secure.
As first reported by Isle of Wight Radio, the local authority is joining forces with the Island's MP to ask the Government to see if Island teachers can be made a priority vaccination group.
Early years education such as Island nurseries can remain open and the local authority says further guidance will be provided when possible.
Asked if local businesses will receive financial support, Cllr Stewart said there will be packages on offer and is urging Islanders to contact the council directly.
The Chancellor has announced businesses in the retail, hospitality and leisure sectors can apply for up to £9,000 per property to help them through to the spring.
If you need support you can call the Isle of Wight Council helpline on 01983 823600.
You can listen to the full interview here.