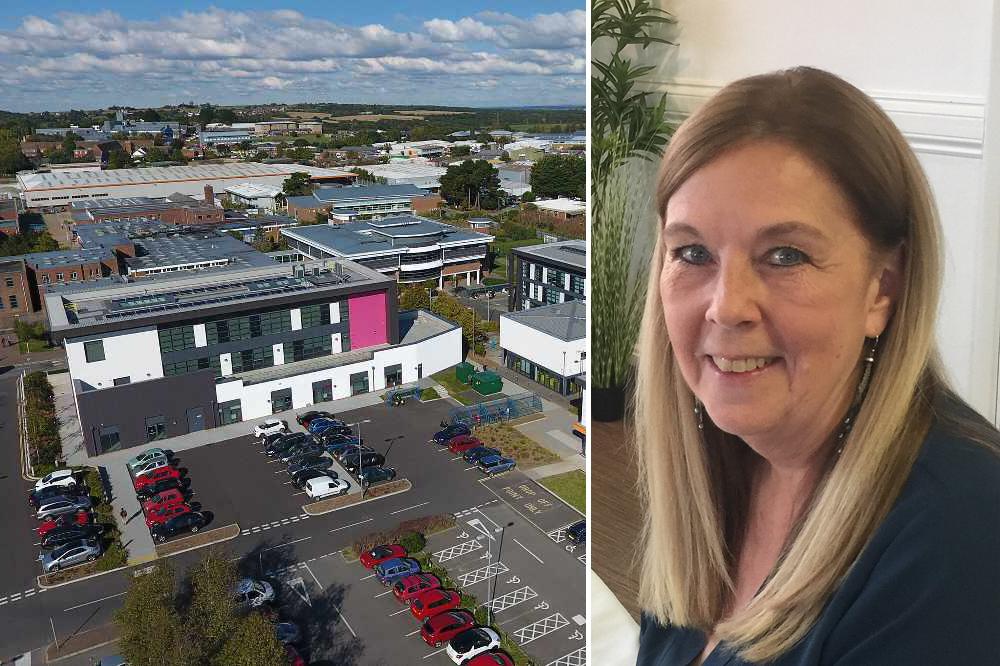 An Isle of Wight Deputy Principal is to be celebrated in the Queen's New Years Honours list for her services to further education and the community.
Lynne Christopher will be awarded an MBE following her long career at the Isle of Wight College, where she has worked since 1988.
She joined the college as Head Librarian, and after a number of successive promotions, and gaining an MBA, she was appointed Deputy Principal in 2010.
Lynne has led, managed or overseen an array of successful bids and projects, with the most recent of these including CECAMM, the college's highly specialist engineering and advanced manufacturing training facility at Whippingham; a STEM centre (for science, technology, engineering and maths); and the Pathways building, a purpose-built facility for students with learning difficulties and disabilities.
The £20m+ investment owes much to Lynne's understanding of the further education sector, the needs of local employers, and the wider Island community, and leaves a legacy of infrastructure that will continue to benefit thousands of learners on the island in the years ahead.
On receiving news of the award, Lynne Christopher said:
"I feel delighted and honoured to receive this award and I would like to pay tribute to the many, many colleagues alongside whom I have worked throughout my time at the college.
"Collectively we work very hard to provide the best possible learning experience for our students, whatever their age or ability.
"The dedication, support and inspiration provided by Isle of Wight College staff have ensured that our students receive a standard of education and training that is second to none and the many wonderful success stories that we hear about every year, from those who have studied with us, make all our efforts truly worthwhile".
Lynne has an impressive record of achievements, including leading the college to achieve an 'Outstanding' result in their Ofsted inspection in 2007 whilst working as Head of Quality.
Since then, student success rates have improved year-on-year and the college remains a beacon of good practice in a very challenging educational environment.
Simultaneously, against a background of increasing financial hardship for the further education sector, with Lynne as a senior leader, the college has sustained its 'Good' financial status.
Principal of the College, Debbie Lavin CBE said:
"After the toughest of years that we have all endured, it is wonderful to end 2020 with a celebration and there is no one more deserving of this award than Lynne Christopher.
"During her many years at the college, Lynne has developed a wealth of experience and skills, ensuring the college retains its reputation for being a world-class facility and a respected community hub.
"The Isle of Wight College is the successful institution it is today thanks to Lynne's tireless dedication and commitment".