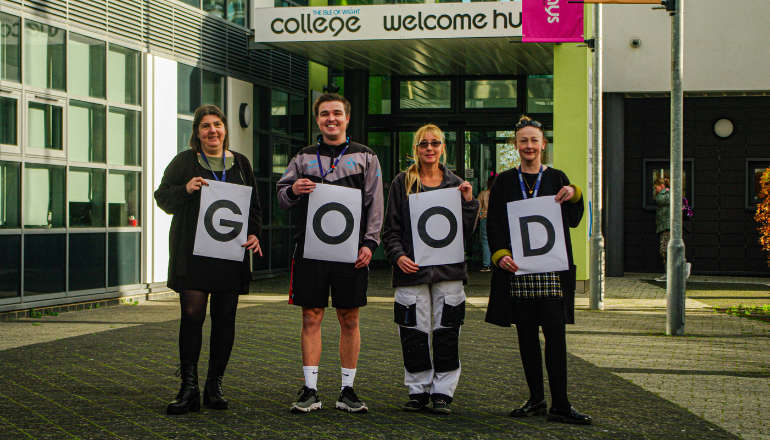 The Isle of Wight College has announced the outcome of its recent Ofsted inspection.
The overall effectiveness of the college was awarded 'Good', reflecting its commitment to providing high quality education and fostering a positive learning environment for its students.
Achieving 'Outstanding' for Provision for Learners with High Needs, inspectors commented that 'Students with high needs make excellent progress from their starting points.'
The college was awarded a grading of 'Good' in all other aspects of Ofsted's education inspection framework.
The inspectors acknowledged the broad curriculum, including vocational programmes, T Levels, and pathways for students with special education needs and/or disabilities.
It was particularly noted that students and apprentices displayed positive attitudes towards learning, were motivated to achieve, and demonstrated excellent progress, particularly those with high needs.
Staff at the Isle of Wight College received praise by Ofsted for their effective planning and logical delivery of learning programmes.

The report emphasised the highly positive learning experiences at both the main site in Newport and the Centre of Excellence for Composites, Advanced Manufacturing, and Marine (CECAMM) in East Cowes.
Students and apprentices commended the college's positive, inclusive culture and the high level of support provided.
Inspectors commented that 'Leaders have designed a curriculum that meets the aspirations of students and employers on the Isle of Wight.
They have rightly focused on learner destinations and considered carefully the knowledge, skills and behaviours students will need.'
College Principal, Ros Parker OBE, said:
"We are absolutely delighted to have maintained our overall effectiveness grade as Good; and to be awarded Outstanding in recognition of our Provision for Learners with High Needs.
"This reflects the dedication of all college staff, who work tirelessly to create an aspirational and positive learning environment for our students."