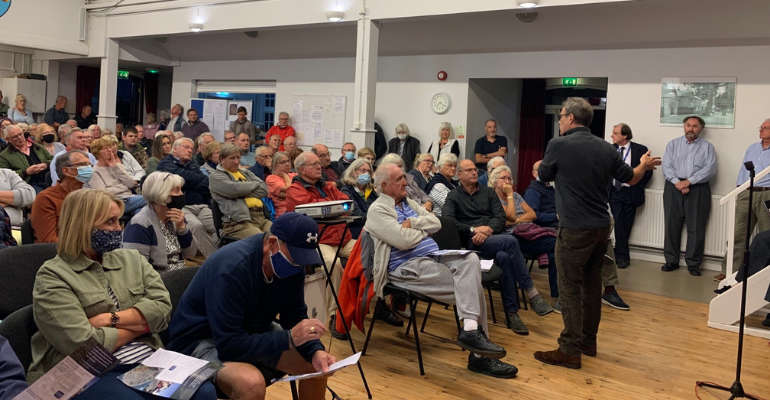 MP Bob Seely has joined the dozens of residents objecting to plans to build 57 houses on the outskirts of Bembridge, saying the site should never be considered as a serious location for development.
In his objections to the plans, Mr Seely said he could not see how the development addressed local housing need and hit out at the developers saying they would be the only ones to benefit from the development.

He said, if plans go ahead, the houses would put pressure on existing infrastructure, add to traffic congestion in the village and posed a risk of flooding to existing properties.

He said:
"This should never be considered as a serious site for development. The result will be endless urban sprawl to the benefit of the developers and no one else.
"The Isle of Wight Council has money from Government to help develop some of these and has opportunities to try to secure sites such as Camp Hill for housing.
"I would suggest that the council look at these first before considering supporting unsustainable, car-dependent, greenfield developments such as this."

Islanders have until Wednesday 12 January to comment on the plans [21/01884/FUL].