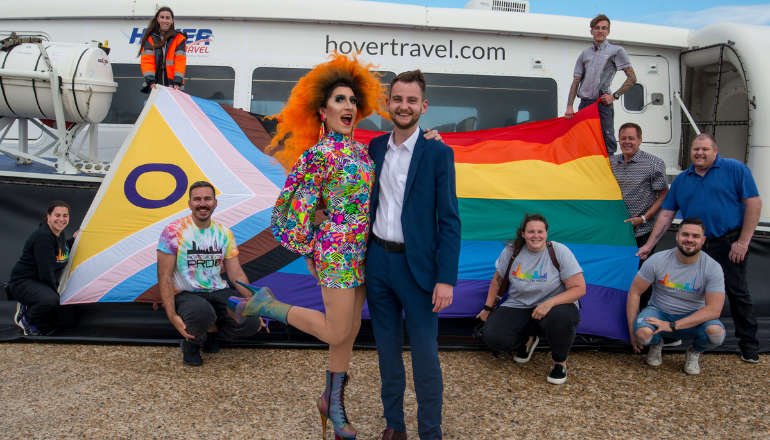 Hovertravel has partnered with Portsmouth Pride to show support for the LGBTQ+ community.
The pair are hoping to encourage people to cross the Solent for a full day of celebrations spread across Southsea Common on Saturday June 11.
Pat Sowerbutts, commercial manager at Hovertravel, explains:
"Hovertravel is a long-time supporter of Pride events in the region and is an award-winning champion for diversity.
An important element of this partnership has been the connections we have made between Portsmouth Pride and businesses both in Portsmouth and on the Isle of Wight."
CP Quinn, partnerships manager at Portsmouth Pride, added:
"Working with the world's only passenger hovercraft service gives us the opportunity to amplify our message to the Isle of Wight community and help attract people to our free event from across the Solent region."