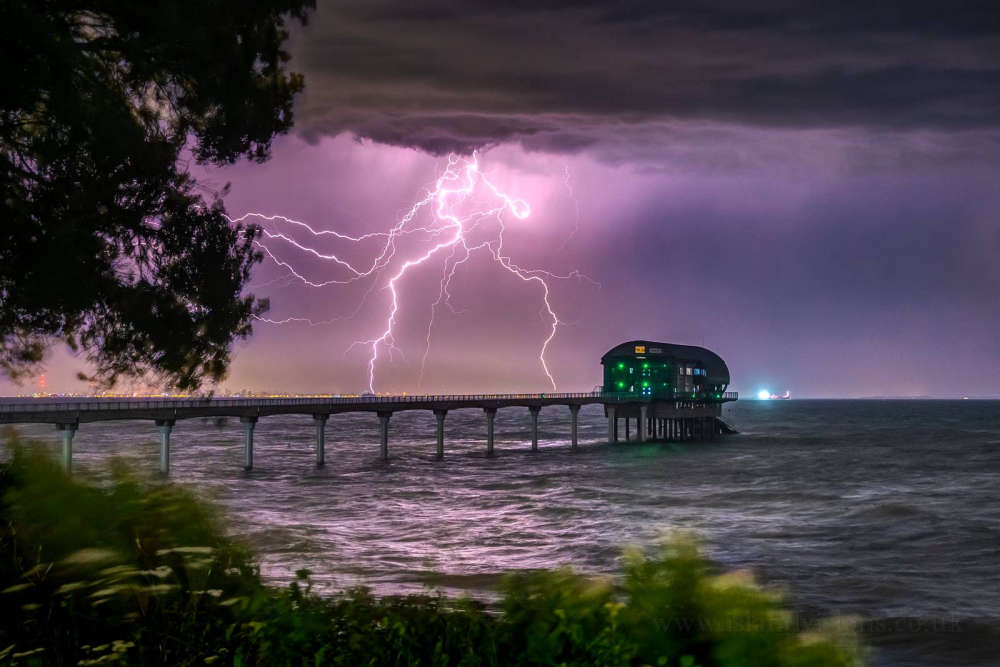 Photo from Jamie Russell.
Islanders are being warned of heavy rain and thunderstorms tomorrow morning (Saturday).
A yellow 'be aware' weather warning has been issued for the Isle of Wight.
The Met Office alert is in place from midnight tonight (Friday) until 10am tomorrow.
Islanders are being told to expect a chance of lightning, thunder and heavy rain.
Issuing advice, a spokesperson for the Isle of Wight Council said:
"It's hard to predict the weather, but heavy showers and thunderstorms are expected.
"The effects of this could include difficult driving conditions, lightning damage to structures and infrastructure including power outages, and local surface water flooding."
Advice can be found on the council's website here — https://www.iow.gov.uk/Council/OtherServices/Winter-Weather-Advice/Advice.