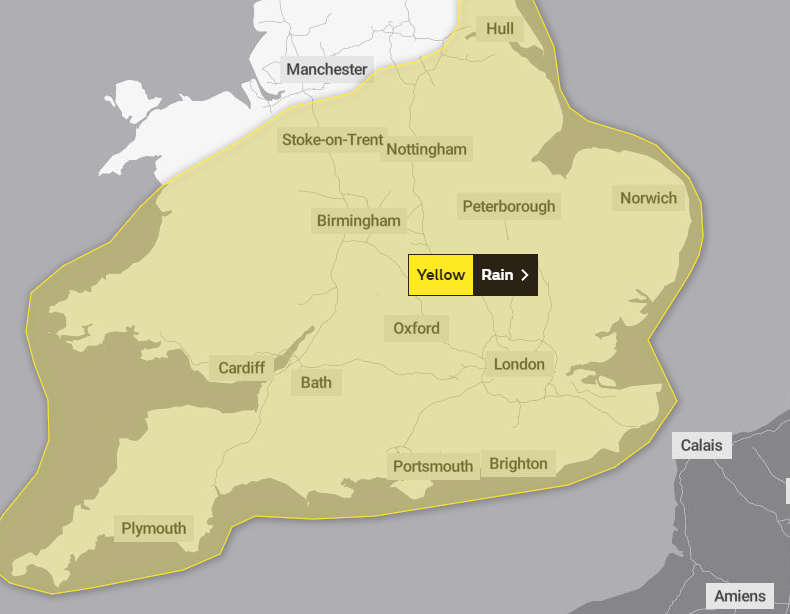 The Isle of Wight is included in a weather warning for heavy rain and thunderstorms.
The Met Warning says it may lead to flooding and transport disruption in some places over the weekend.
It's in place between midnight Friday (23) into Saturday (24) and is due to end at 11.59pm on Sunday (25).
Forecasters say there's a small chance that homes and businesses could be flooded, causing damage to some buildings.