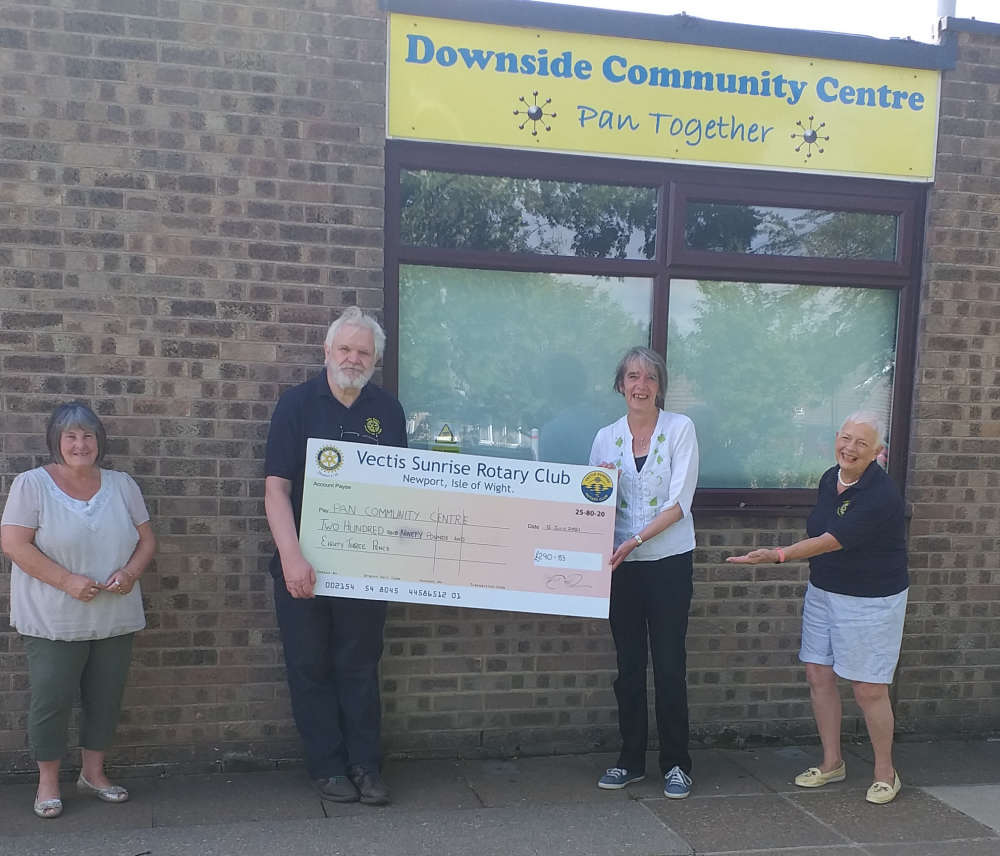 Pauline Martin from the Rotary Club (far right), Rachel Thomson from Pan Together (middle right), Ron Bowler, President of Vectis Sunrise Rotary Club (middle left) and Ann Lovejoy, one of Pan Together's trustees (far le
Nearly £300 has been given to Newport East charity Pan Together.
The donation from Newport-based Vectis Sunrise Rotary Club will support the charity's services at Downside Community Centre.
The money, a total of £290.83, will go towards a projector that will be used within the centre.
Rachel Thomson, Pan Together's Community Centre Manager, said:
"We are hugely grateful to all of the members of Newport-based Vectis Sunrise Rotary Club for their incredibly kind donation which will help us to improve the services we provide at the centre.
"One of the charity's key income-generating activities is room rentals to organisations from across the Island and this will really make a difference".
Ron Bowler, the club's President, said:
"Vectis Sunrise Rotary Club are delighted to have been able to support Pan Together to enable them to purchase a projector to use within their community centre".
He added:
"In such difficult times, we are pleased to have helped several local organisations by donating funds. As well as fundraising, we look to support community initiatives such as litter picks and using our network of contacts to support the community further".