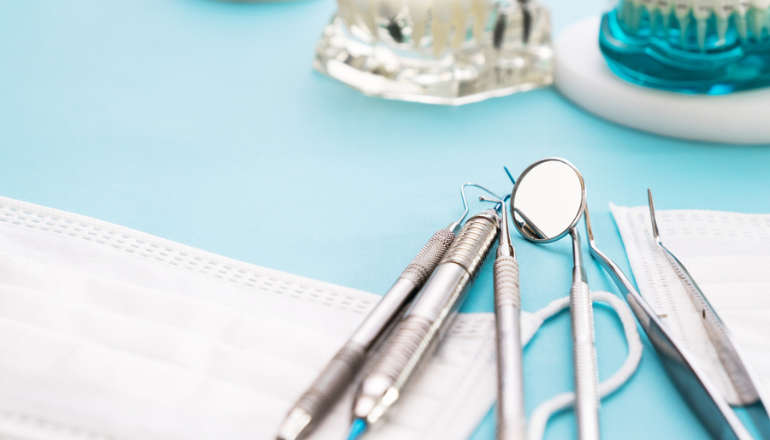 More preventative action needs to be taken to solve the Isle of Wight's dentistry crisis, scrutiny councillors have said.
It comes after there were no takers for a big NHS dental practice on the Island, which could have provided enough capacity to solve the issues.
At a meeting of the Isle of Wight Council's health and social care scrutiny committee last night (Monday), councillors shared their concerns once again over the state of the Island's dental sector, following 'action or inaction' by NHS England.
Cllr John Nicholson, chair of the committee, said he had been made aware of a private dentist on the Island who was willing to take on NHS patients to tackle some of the issues but the national health body never approached them.
He said he was disappointed, frustrated and baffled by 'the action or inaction' the NHS has taken and the sooner the commissioning of dental services becomes local again, the better.
Joanna Smith, manager of Healthwatch Isle of Wight, said she could not emphasise enough the significance the dental crisis was having on Islanders and it was only getting worse.
The report prepared for the committee by the NHS highlighted a really heartbreaking story for Island families, Ms Smith said, as only one in four children aged up to 17 had been seen by a dentist between July and December last year.
Ms Smith said every dental practice on the Island needed to be involved in the solution with some short term positive outcomes that can be delivered without waiting another two years.
Cllr Michael Lilley said the former preventative work dentists used to do had fallen by the wayside and the Island now had children, particularly in deprived areas, who have rotten teeth because the work has not existed.
Preventative health and early years work was critical, Michaela Dyer, the managing director of the Hampshire, Southampton and Isle of Wight Clinical Commissioning Group said, and a model, as seen in Southampton, would be looked at for the Island.
The issues would not be fixed overnight she warned, as the Island has an inability to attract and retain dentists.
Moving forward though, she was confident relationships can be strengthened with local dentists to work together and understand issues they may be having.