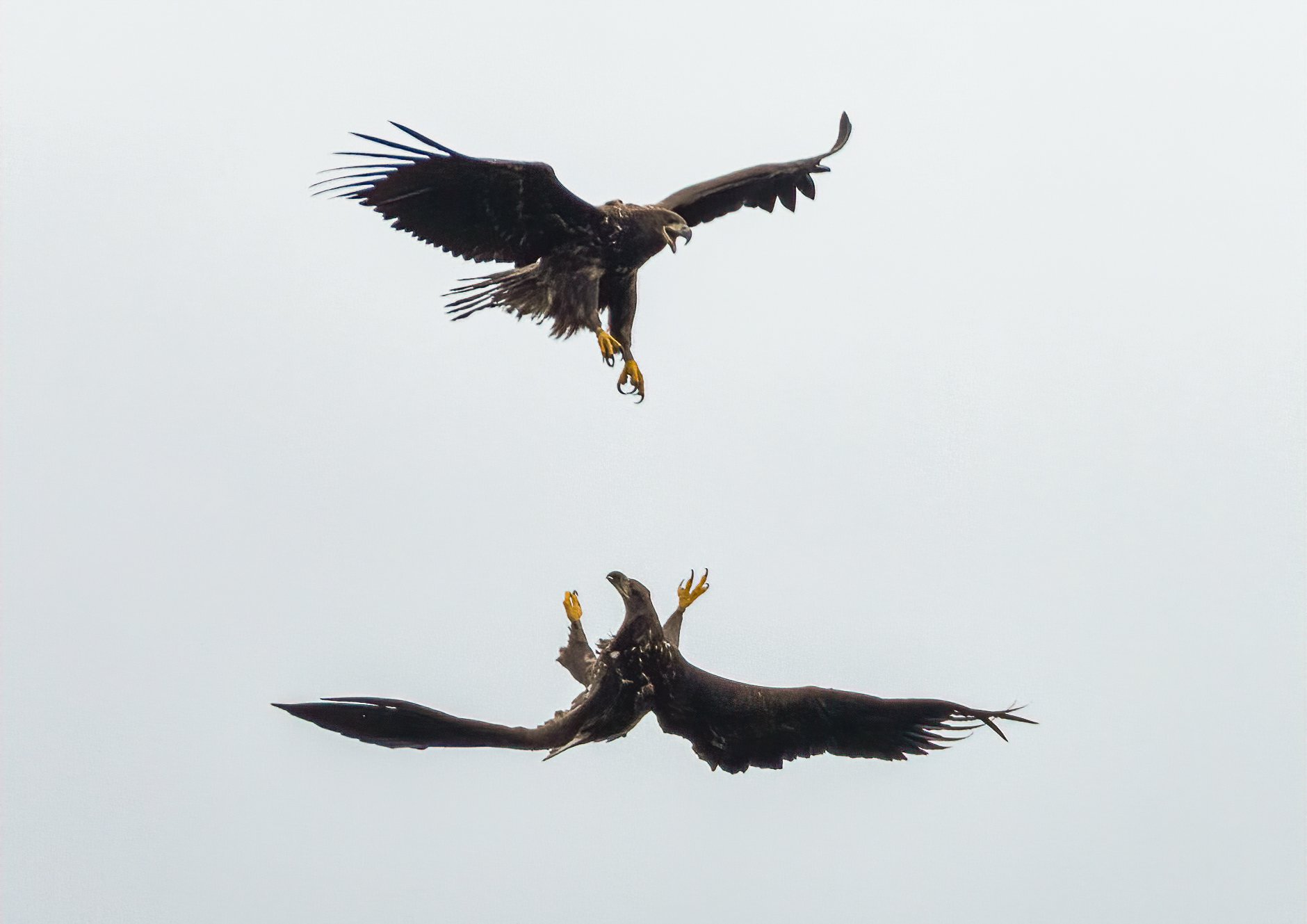 Credit: Dan Lowth.
Never seen before photos of the Isle of Wight's white-tailed eagles have been released.
The second year of the five-year reintroduction programme is now drawing to an end.
Despite facing a number of challenges, Forestry England and the Roy Dennis Wildlife Foundation have hailed 2020 a success.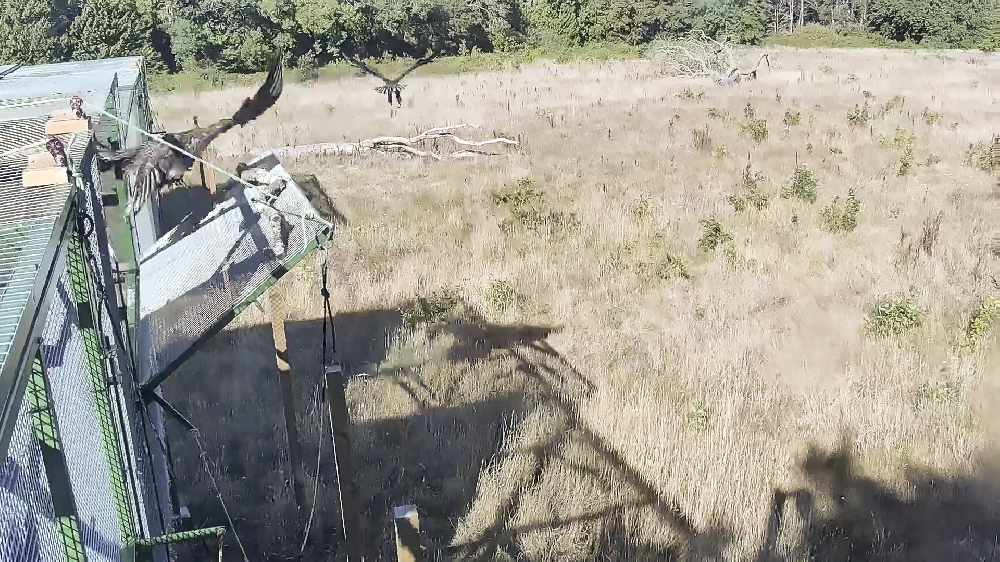 Previous image
Next image

A further seven sea eagles took flight this year, as Isle of Wight Radio previously reported. It came a year after the first six were released on the Island.
Roy Dennis MBE says 2020 has been "very encouraging":
"It was exciting that a two–year-old female which flew north and summered in the Scottish borders found her way back to the island and re-joined her partner of last winter. Another boost was the older birds learning to catch grey mullet in the estuaries, then cuttlefish in the Solent and now taking amazing flights out into the English Channel to catch fish alongside the teeming hordes of gulls.

"I really like the fact that some lucky people looked up from their gardens, during lockdown, and saw a passing eagle. Every sighting has been an encouraging personal highpoint in the year of Covid-19."
Further releases are planned over the next few years.
Forestry England says it also hopes some of the birds will successfully breed in the future.