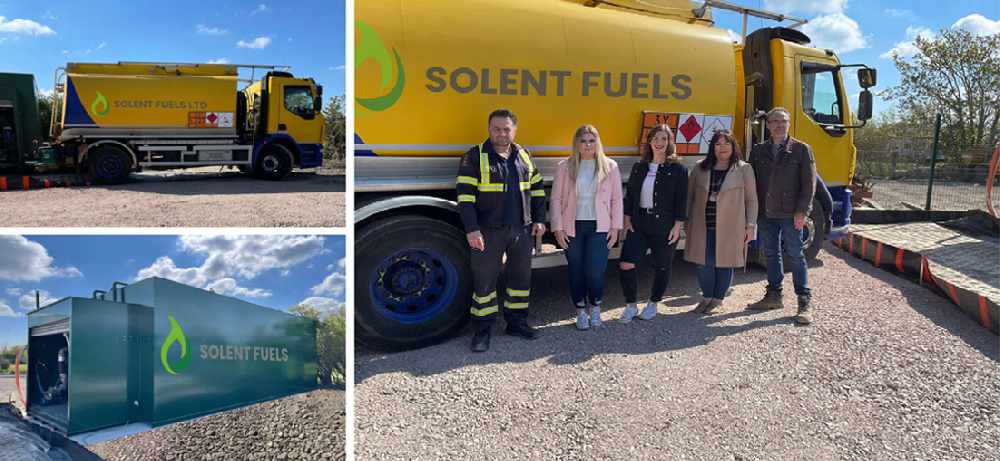 The former boss of Isle of Wight Fuels is behind a new supplier launching on the Island.
Solent Fuels is the brainchild of David Grannum, who was managing director at the now-shut East Cowes firm.
The Island's only fuel storage facility, at the time, shut last summer after its mainland parent company deemed it to be 'unviable'.
David said Motor Fuel Group (MFG), which specialises in forecourt retail, made the "very difficult decision" to shut the firm as it was seen as "non-core".
Speaking for the first time since its closure, he told Isle of Wight Radio:
"Due to the age of the terminal and the ongoing maintenance and upkeep it just became too much of a liability and a resource drain on the parent company.
"It was non-core to its main business and they had to make the difficult decision to close the terminal down.
"In order to make [the East Cowes depot] safe they literally raised it to the ground and there's literally nothing there now".
Following the closure, David says he made the decision to keep the business going under a new name.
Despite some challenges, he says Solent Fuels is now "ready to go":
"I looked at various ways to secure storage on the Island and have drivers from Isle of Wight Fuels to start another fuel supply over here.
"I've hit a few roadblocks along the way but through great support I've been very fortunate with the team behind that we've been able to create a very safe and stable supply position on the Island.
"We're confident. We've had a soft launch over the last sort of ten days or so. We've tested all the equipment and made sure the drivers are confident and the tankers are going well.
"So yeah, we're on an upward trajectory and we've got all the systems in place to cater for what comes our way."
David, who has 28 years of experience in the fuel industry, started off working alongside his father at the former Vectis Oil.
His new company is based on the outskirts of Newport, near to Snows Garage.
Much like its predecessor, Solent Fuels will heat Island homes and provide commercial and agricultural fuels to businesses.
There are currently no plans to move to a different site, but David says there is "room to grow" where it is already based.
Solent Fuels is open six days a week and can be contacted on (01983) 654321, Monday to Saturday, from 8am to 6pm.