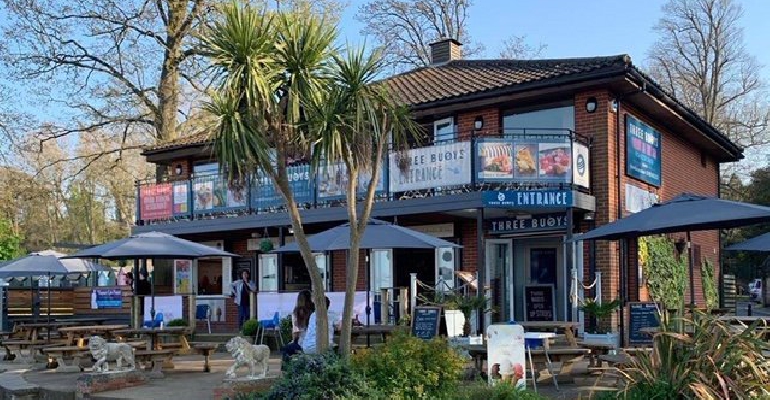 Appley Beach Cafe
Appley Cafe is giving Ryde beach goers the chance to earn a free refreshment or ice cream - by picking up rubbish.
The town's luscious sands have been littered with items such as empty food packages - and even disposable barbecues - over the last few weeks.
It has prompted anger amongst residents, and the volunteers who spend their days picking up the rubbish.
Rubbish On Ryde's Appley Beach

'Be ashamed!' This is the state of Appley Beach this morning 😡😡😡 BIN YOUR RUBBISH OR TAKE IT HOME! ♻️ READ MORE: https://www.iwradio.co.uk/news/isle-of-wight-news/be-ashamed-fury-as-empty-bottles-and-discarded-food-items-left-scattered-over-appley-beach/ (Thanks to Ross for the video)

Posted by Isle of Wight Radio on Thursday, June 25, 2020
The owner of Appley Beach Cafe, which overlooks the coast, says he is fed-up of seeing the beaches littered.
He has therefore decided to offer incentives to prevent it from happening in the future.
Ben Leal told Isle of Wight Radio:
"Anyone can come and collect empty black bin bags.
"When they bring it back [full with litter], they can win a soft drink or an ice cream."
Ben's promise applies to beaches along Ryde seafront only.
Whilst we were out on a shout or 3 yesterday afternoon we noticed these fantastic people walking up and down our little piece of paradise of Appley-beach collection rubbish. Well done to all of you 👏👏👏👏👏

Posted by Ryde Inshore Rescue on Monday, June 29, 2020
Ryde is not the only area on the Island to have been littered though.
Volunteers cleared around 200 kilograms of waste from Watershoot Bay, near to Niton, last week.
200 kilos of rubbish cleared from Watershoot Bay #IOW on our socially distanced beach clean. A huge thank you to volunteers Paul and Adam plus Ian Ridett from @IsleofWightNT and Amey for taking away the rubbish. pic.twitter.com/qquKOOwrGO

— Planet Aware (@BePlanetAware) June 26, 2020