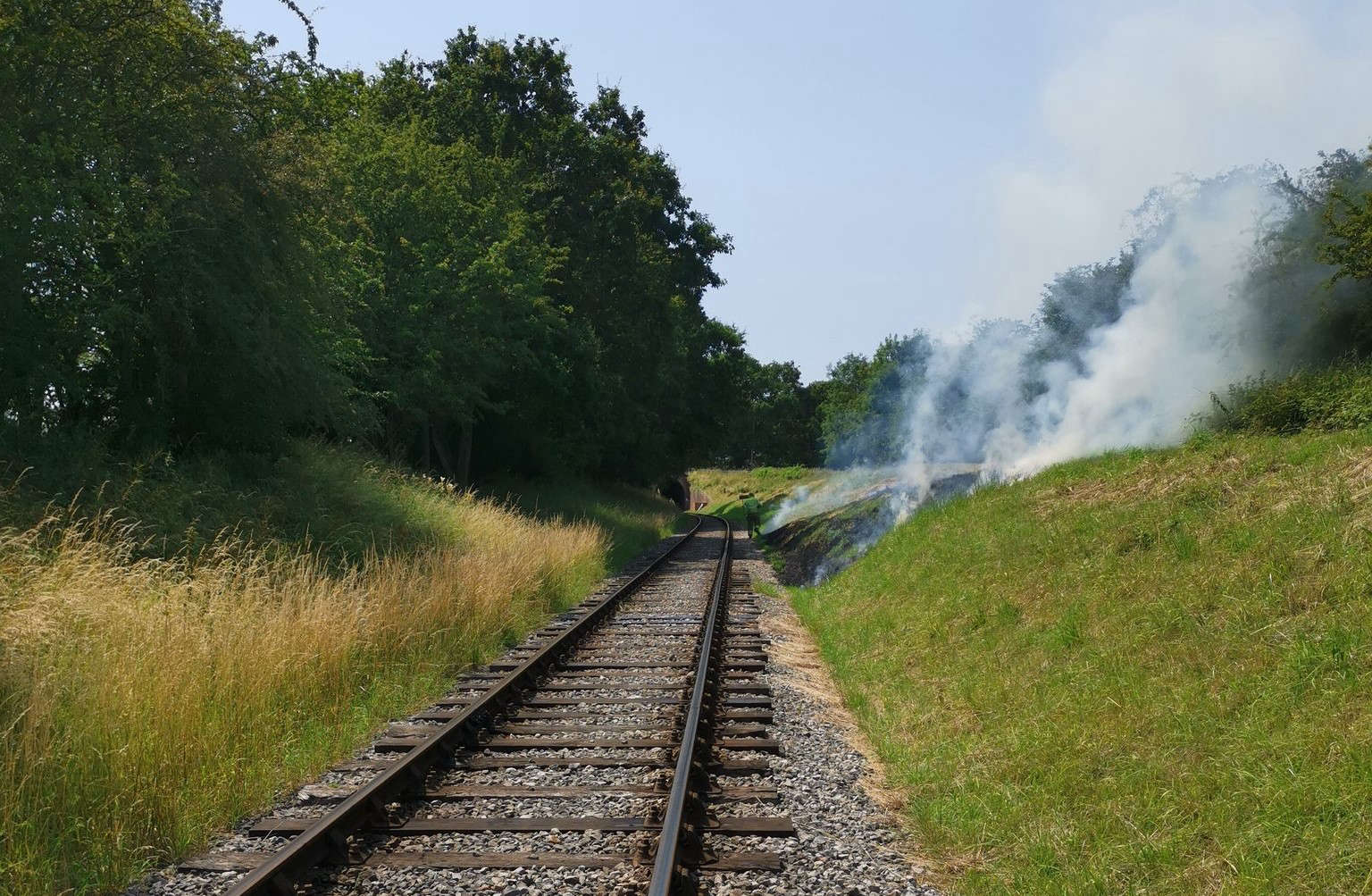 Image courtesy of Isle of Wight Fire and Rescue Service Ryde Fire, Green watch
Firefighters have been called to a small fire next to the trainline in Ashey.
One appliance was tasked to a grass embankment, off Ashey Road, near to the former Ponda Rosa restaurant.
Hampshire and Isle of Wight Fire and Rescue received the call at around 1.03pm.
Firefighters used beaters to put the fire out.
The fire measured 20 x 5 metres.
Crews were stood down at 1.21pm.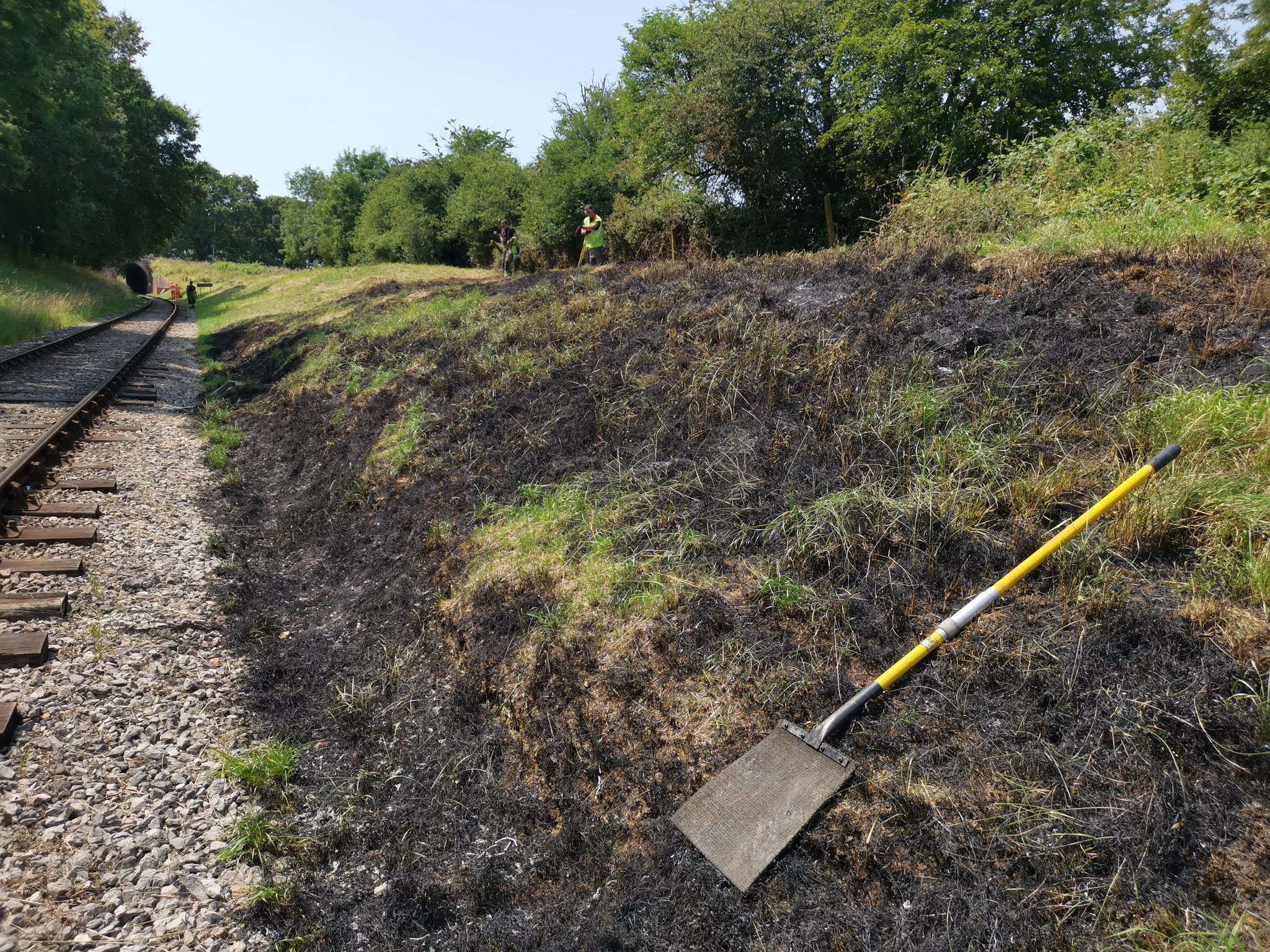 Image courtesy of Isle of Wight Fire and Rescue Service Ryde Fire, Green watch