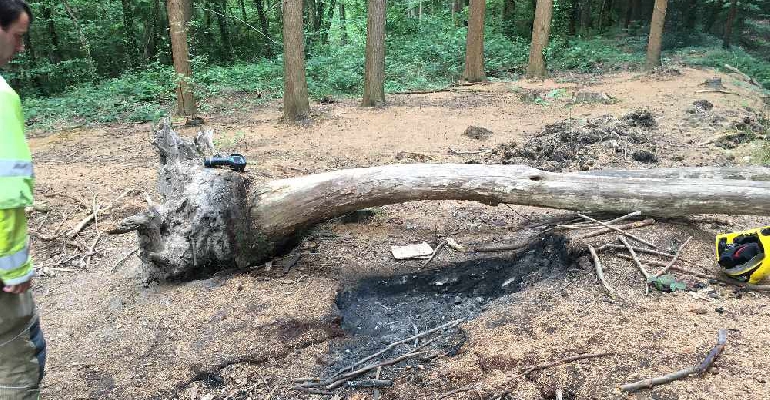 Firefighters have slammed an 'irresponsible' camp fire, started in a woods in Havenstreet this morning (Monday).
The Isle of Wight Fire and Rescue Service says it was called to a copse, just off Great Combley Road, at 9.09am.
A camp fire had started to spread to under a layer of pine needles.
One appliance from Ryde fire station was in attendance, with crew putting the blaze out with water.
The fire service is again warning Islanders not to light fires in the open.
Yet another irresponsible camp fire in the middle of a very dry clearing. Already started to creep under the layer of pine needles. Please don't do this as water is a long away! pic.twitter.com/AaGj1CRGdP

— Ryde Fire, Green watch IWFRS (@IWFRSRYDE) June 29, 2020