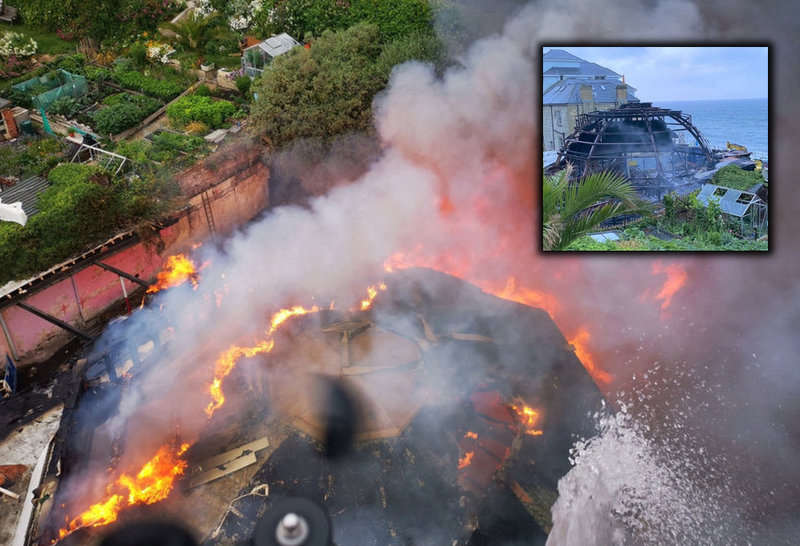 Twitter: @HIWFRSRYDE
WATCH: Firefighters have been continuing to battle a fire at a former amusement building in Ventnor.
As previously reported, crews from across the Island were called to Ventnor Esplanade at 5.55pm last night (Tuesday).
Firefighters from Ventnor, Shanklin, Sandown, Ryde, Newport, Cowes, East Cowes, Freshwater and the mainland, plus Aerial Ladder Platform from Ryde, Water Carriers from Ventnor and Freshwater and an Incident Command vehicle from Newport, all attended the scene.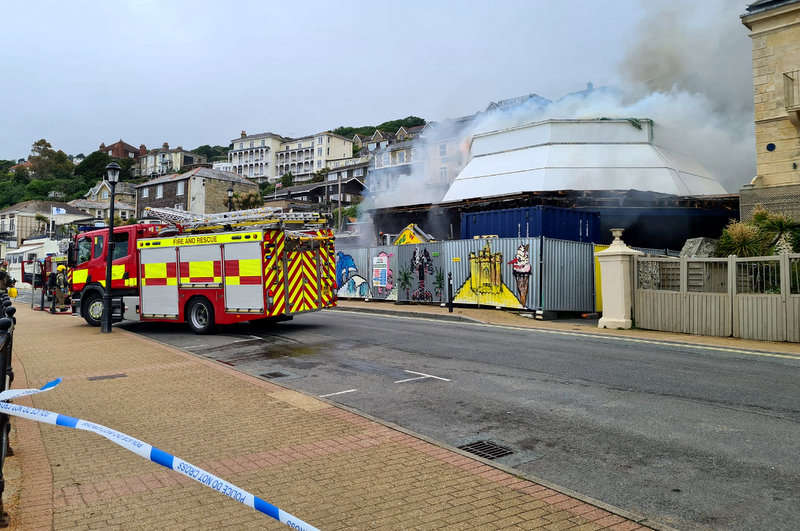 Flames could be seen leaping from the roofspace of the former Gaiety Amusements, while black smoke drifted across the town.
People living nearby were asked to stay inside and keep windows closed due to the presence of heavy smoke, with some people being forced to evacuate their homes, with crews working hard to prevent the fire from spreading. It's understood the balcony of an adjacent property has been damaged by the fire.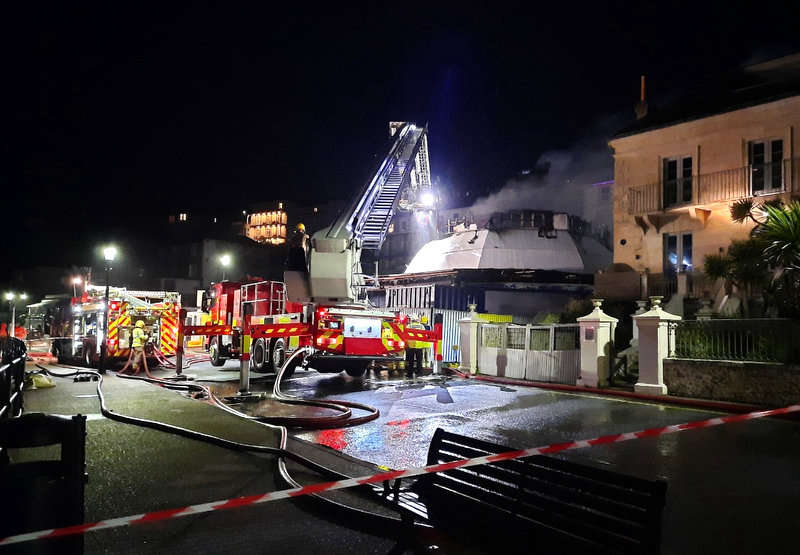 (Picture: Twitter @eastcowesfire73)
A relief strategy was put in place overnight, with Hampshire crews sent to assist at the incident and maintain fire cover across the Island.
Video by Joanna Macaulay
By 3am, the fire was out and crews were dampening down, but the whole of the building has been affected.
BREAKING: Firefighters have been called to a blaze on Ventnor Esplanade this evening (Tuesday). Read more: https://www.iwradio.co.uk/news/isle-of-wight-news/firefighters-called-to-ventnor-esplanade/ (Thanks to Pete for the video)

Posted by Isle of Wight Radio on Tuesday, June 7, 2022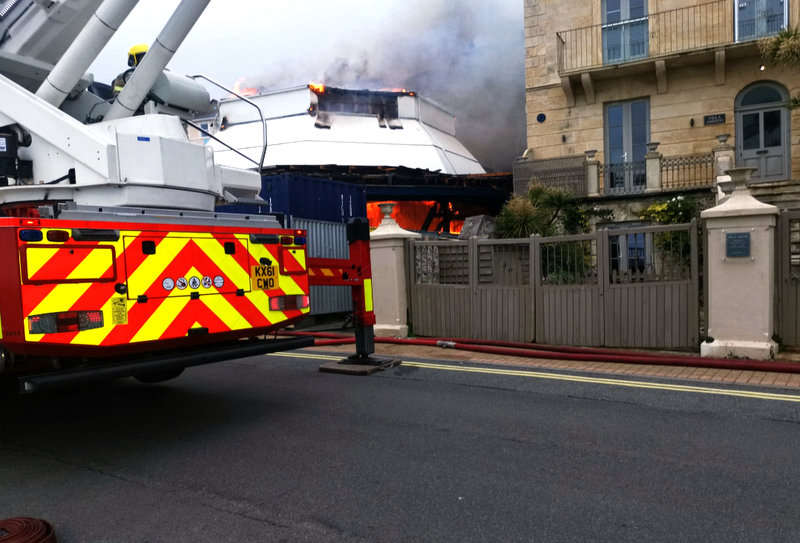 (Picture: Twitter @HIWFRSRYDE)
Two fire engines remain on scene, with an investigation due to start later this morning to try to establish the cause.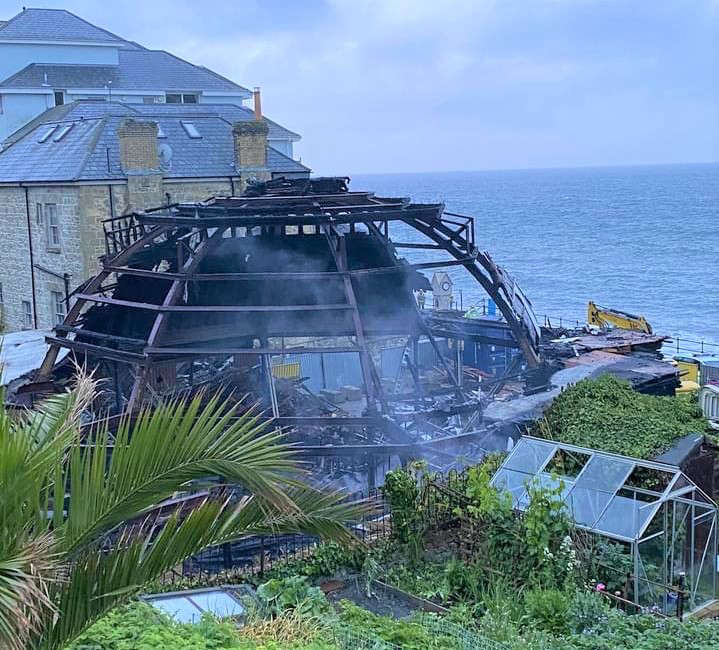 (Picture: Jody Berry)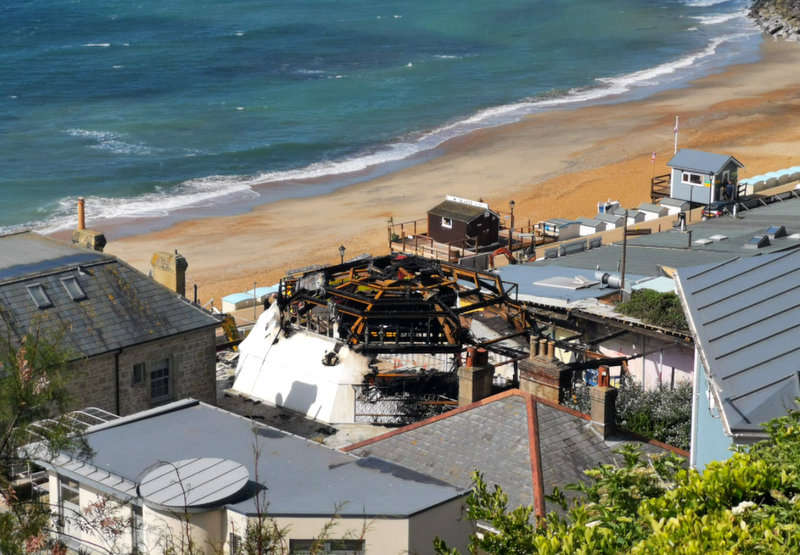 19.13 H73P1 mobilised to Fire Commercial, Ventnor Esplanade.
Crew used for Water relay, BA firefighting and BA support sector.
Return home station 02.30#EastCowes #OnCall #HIWFRS pic.twitter.com/gdRDCudHGa

— East Cowes Fire Station (@eastcowesfire73) June 8, 2022
Tonight @Bluewatch_Ryde were nobilised to a large fire on Ventnor sea front, shortly after arrival the Retained were called to man the @bronto was required to help tackle the fire from above. After a long battle from the ground and above the fire is now at 3AM under control pic.twitter.com/AudRDEh8Td

— Ryde Fire, Green watch IWFRS (@HIWFRSRYDE) June 8, 2022