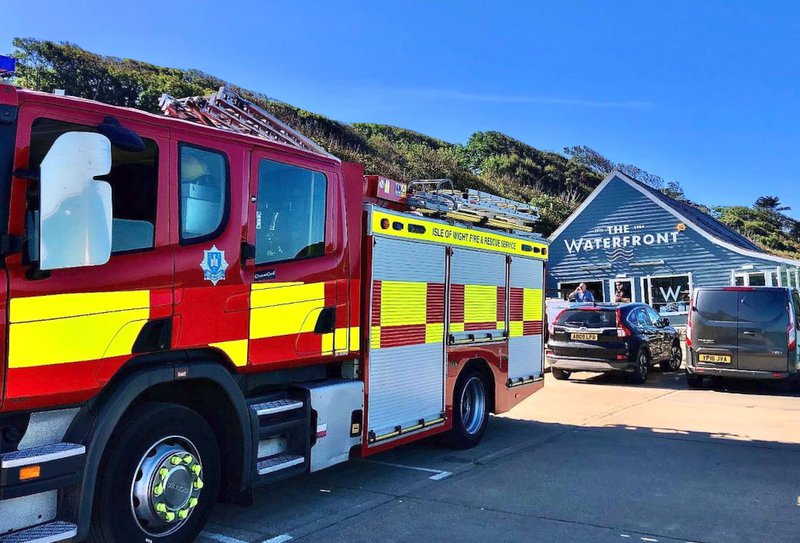 Pic: Friends of Freshwater Fire Station
A fire in the open has been tackled by firefighters near Totland this morning (Monday).
The crew from Freshwater was called to a small fire in the open at Widdick Chine.
Firefighters had a pleasant surprise after the incident, with The Waterfront Bar and Restaurant providing tea and biscuits for the crew.