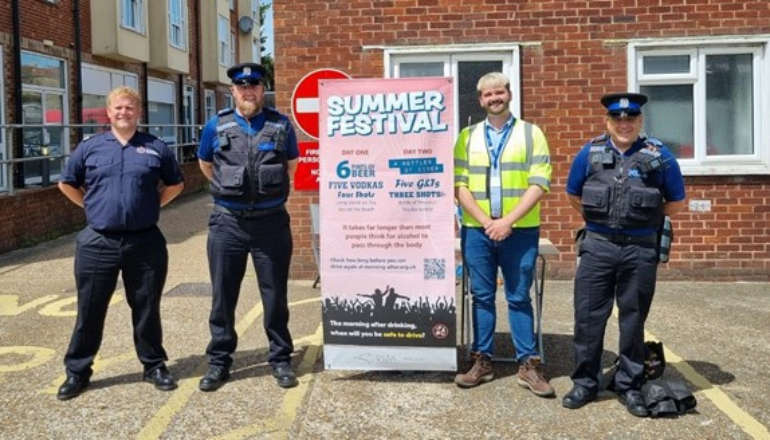 Getting into the driver's seat the morning after drinking could have serious consequences.
If you have consumed any alcohol, the safest bet is not to drive — but during the summer festival period especially, many people risk being over the drink-drive limit.
The annual drink drive campaign, led by the Hampshire Safer Roads Partnership, was in operation this week for the start of the Isle of Wight Festival, aiming to make people aware of the risk of driving the morning after drinking.
The partnership is a multi-agency collaboration between Hampshire, Portsmouth, Southampton and Isle of Wight councils as well as the police, the fire service and National Highways.
A number of awareness events have taken place at Lymington, Portsmouth and Southampton ferry ports as well as Newport Fire Station promoting the 'Morning After calculator'.
The online calculator helps users work out how long it takes for alcohol to pass through their body and when it will be safe to drive the morning after.
Lewis Campbell, the Isle of Wight Council's road safety officer, said:
"This calculator is not intended to help you work out how much you can drink on a night out before driving home.
"If you are drinking any amount of alcohol on a night out - even one drink - you should leave the car at home and make alternative arrangements."
Drink driving is a very serious criminal offence and motorists can be fined, banned from driving and even face jail depending on the seriousness of the offence.
And you don't have to be caught in a moving car to be hit with a penalty - a motorist caught sitting or sleeping in a car while intoxicated and with keys in the ignition could be hit with a £2,500 fine, up to 3 months in prison and a possible driving ban.