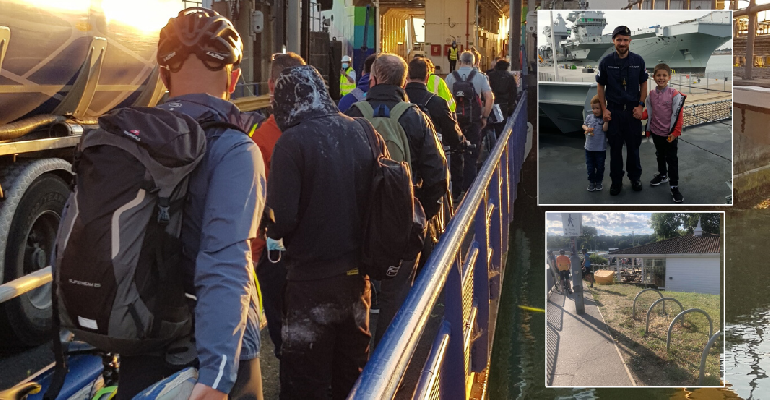 Wightlink's refusal to reinstate its FastCat service is a "slap in the face" to commuters, according to an Isle of Wight father, currently serving in the Royal Navy.
Neil Middlehurst, who has been travelling to and from the mainland for around 21 years, says the suspension of the firm's Ryde to Portsmouth route means he has been forced to live away from his young children five days of the week.
The service stopped running in April, in the wake of the coronavirus crisis. Wightlink has previously said it will look into reinstating it "as soon as demand increases", as previously reported.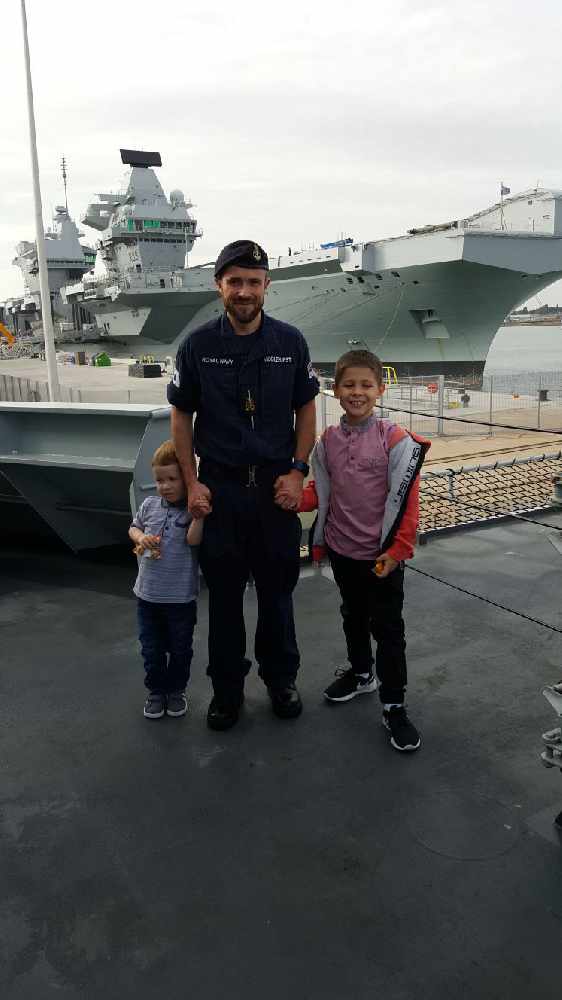 Neil and his two boys
However, multi-link holder Neil claims the footfall is already there. He says Wightlink's Fishbourne to Portsmouth car ferry is "packed to the rafters" due to the FastCat's suspension, with foot passengers being "herded onboard like cattle".
Speaking to Isle of Wight Radio, he said:
"I did put a post on the Isle of Wight Community Support page, showing a picture (see below). I was nearer the front of the queue on the little bridge trying to get onto the ferry and it was pretty busy there.
"A guy on the same ferry said you should have taken a picture behind you because it was up the top of the car park. Now, they're saying there's no footfall there... no one [from Wightlink] is asking anybody and they're making this decision [not to resume it] based on I don't know what."
The Isle of Wight Transport Infrastructure Board claims there is no case for reintroducing the Fast Cat service with the current foot travel demand being at 15 per cent of normal levels.
Before the coronavirus pandemic, Neil regularly cycled from his home in Sandown to Ryde Pier Head, where he caught the early morning FastCat. He would then cycle to work in Fareham.

Queues for the Fishbourne car ferry
When lockdown struck, he says he started to use Hovertravel - Wightlink's suggested alternative. However, he claims he was given no guarantees that he could get his bike on a crossing. He then switched to the car ferry, driving the family vehicle to Wootton before parking up and cycling to the terminal.
He says the 'unnecessary' extra travel would leave him exhausted by the end of day, and also increased the risk of his family catching coronavirus.
He therefore took the decision to live on base from Monday to Friday - only returning home at the weekends. He says he is continuing to do so.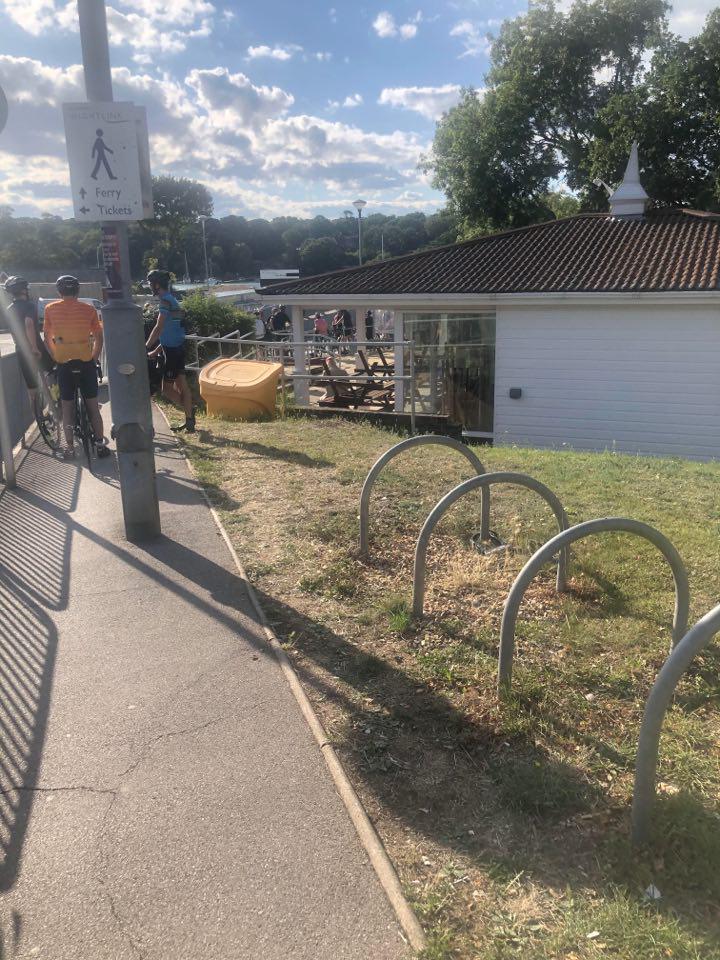 Queues for the Fishbourne car ferry
He told Isle of Wight Radio, the sooner Wightlink reinstates the route, the sooner he can spend regular time with his family again:
"There was a couple of days last week when I finished at 11am, 12pm and there is nothing more frustrating than having an entire afternoon off, not being able to go anywhere and not being able to go home when you're only 18 miles away.
"I made that decision because I didn't want to come in the following day tired out and not functioning properly.
"During these last three years I've been working away and sometimes for months at a time, desperately wanting to be at home and a regular dad/husband. Looking forward to coming home every night after work and doing normal family things. This is something we've looked forward to for so long as a family."
Father-of-two Neil says he is not the only person to have made the difficult decision to live away from home either. He is now calling on Wightlink to send a survey out to multi-link holders to see how many people would use the service. Until then, he says he "doesn't see an end in site."
"Maybe they can look at what was their busiest times previously. I suggest that was probably the 6.45am, 7.15am sailings round about those times. Have those running in the mornings from the Island and down from the Portsmouth side...
"Then they could run a 5pm, 6pm one in the evenings to get them back, by booking only."
Last week, the Isle of Wight Transport Infrastructure Board said it was "closely monitoring" cross-Solent foot passenger numbers with a view to the reinstatement of Wightlink's Fast Cat service as soon as demand permits.
Today (Wednesday), Wightlink said:
"We are continuing to closely review passenger numbers and will make an announcement in the near future."
A petition to see the route's return has surpassed 1,000 signatures, as Isle of Wight Radio previously reported.