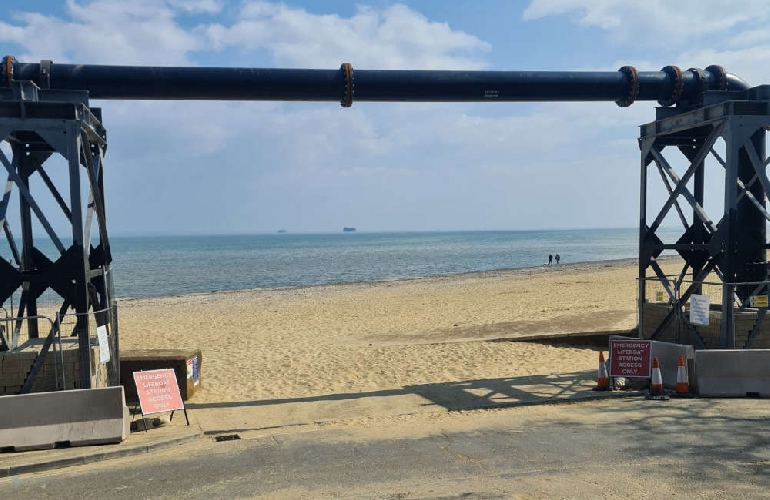 Photo from Ryde Rescue.
A large sewage pipe in Appley, deemed an 'eyesore' by Islanders, looks like it's finally being removed.
Nearly a year after it was first installed, Southern Water has confirmed it plans to start dismantling the pipe bridge tomorrow (Tuesday).

It was put in place as a temporary measure, after a sinkhole appeared on a footpath in January last year.

It was crafted as a bridge over Ryde Inshore Rescue's slipway to ensure the life-saving team could still access it.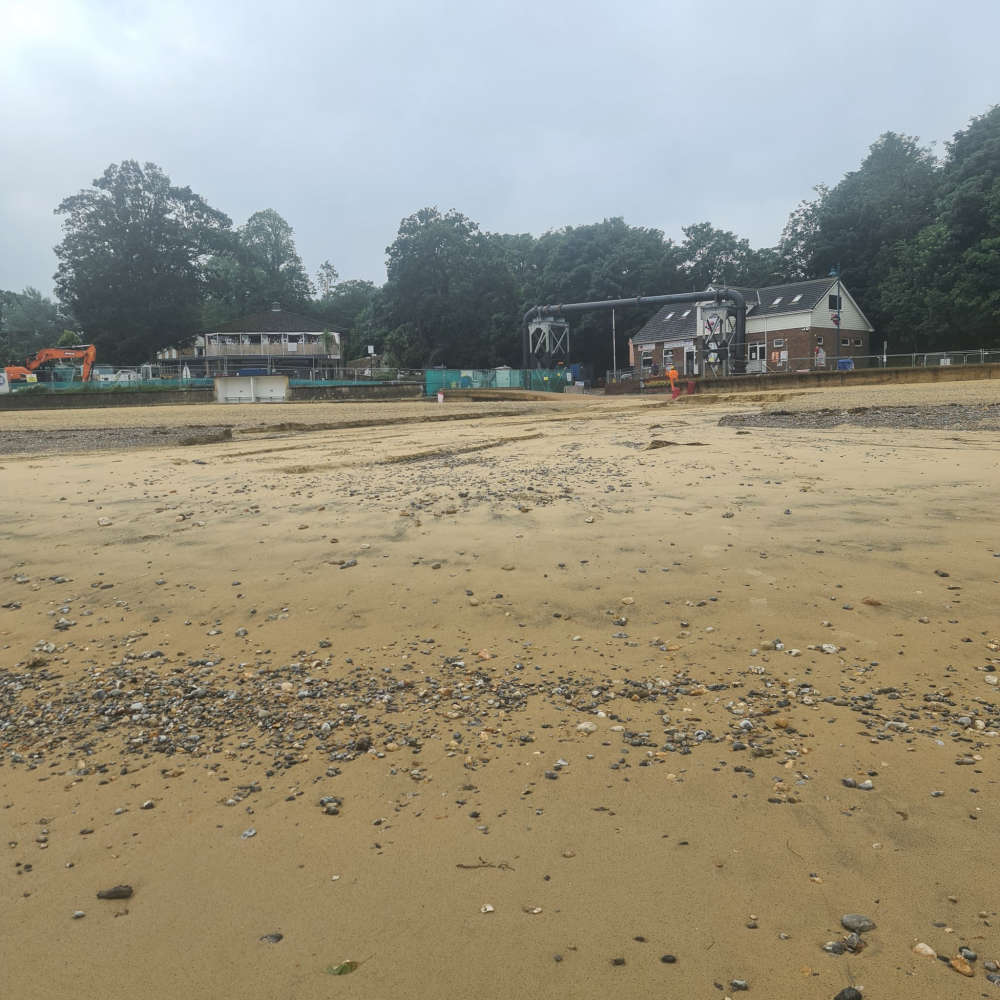 Photo from Ryde Rescue.

Repairs have since been carried out after more than 10 months of disruption.

From tomorrow evening and throughout most of the night, there will be a large crane outside the station.

It's likely to mean road closures.