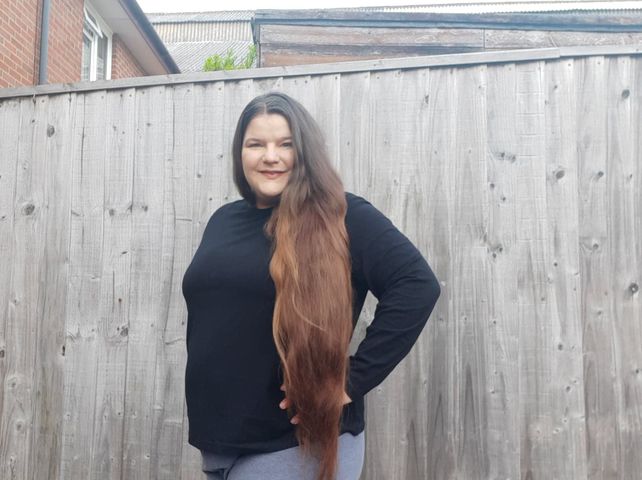 Alyson Burt hopes to donate at least 20 inches of hair to charity.
An Isle of Wight woman is set to wave goodbye to 20 inches of hair for charity.
Ryde resident Alyson Burt has been growing her hair for 13 years, and it currently reaches her legs - but not for much longer.
Alyson, who hopes to help children in need of wigs by donating her hair to The Little Princess Trust, and raise some funds in the process, told Isle of Wight Radio:
"It's just something I think is a really good thing to do.
"The idea just popped into my head, as my hair was due to be cut.
"My hair is super long, down to my legs, and I want to try to donate at least 20 inches, but if i can do more then that would be brilliant.
"My long hair is there every day, and has been for thirteen years, but its set to go in two weeks - so I want to try and raise as much as I can in that time!"
Her fundraising target is currently set at £500 - you can find out how to donate here.
For more information on The Little Princess Trust and the work that it does, see here.