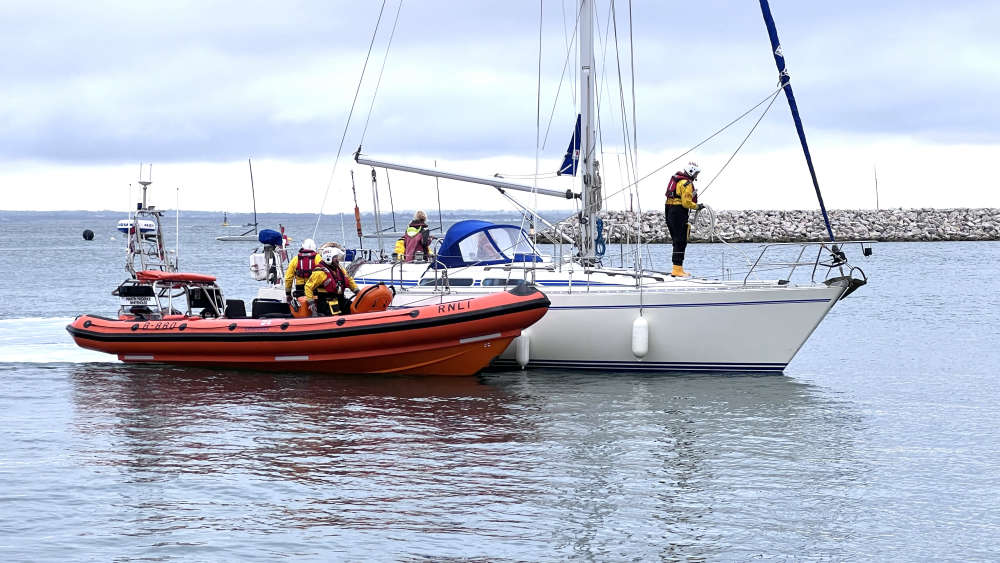 Two women on board a 38-foot yacht with engine trouble have been given a welcome tow into Cowes Harbour.
The pair radioed for help when the yacht was west of Ryde Middle Buoy and drifting in the ebb tide, last night (Tuesday).
The lifeboat launched at 6.37pm, and after putting crew members on board the yacht, it was towed into Trinity Landing.
The lifeboat returned to station at 7.45pm.