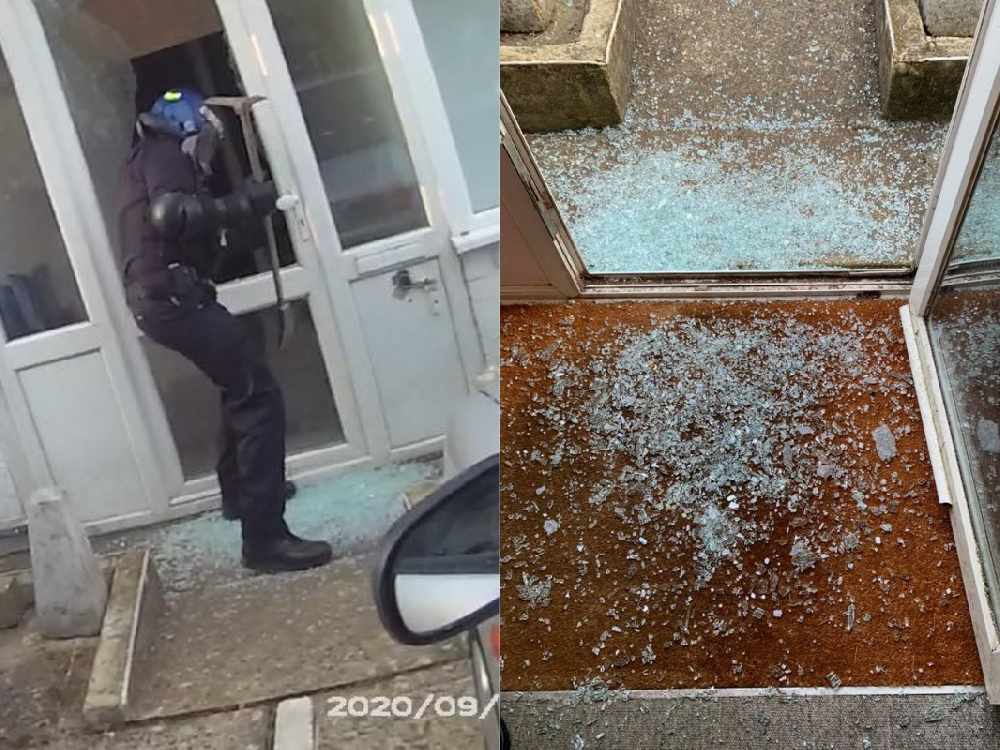 Photo from IOW Police.
A Shanklin woman has been arrested on suspicion of being concerned in the supply of Class A drugs.
Police say they 'shattered' the peace while forcing entry to a property early this morning (Tuesday).
A 57-year-old has been detained following an incident.
A spokesperson for Hampshire Constabulary said:
"The South Wight and Newport Neighbourhood Policing Teams as well as PD Sammy and our ARV /Search Officers were up super early to witness a beautiful sunrise this morning.... and shatter the peace for a Shanklin resident. 🤫 😳
"We had to use our rather large silver key to help us get inside..... no idea why but we're never welcomed in at such an early hour..... 🤔
"We executed a drugs warrant at a premises in Shanklin and arrested a 57 year old woman from the local area for being Concerned in the Supply of Class A drugs."
Officers say they did their best to clean up after smashing the communal door.
Luckily, Police Dog Sammy didn't hurt his feet on the glass either, according to the force.