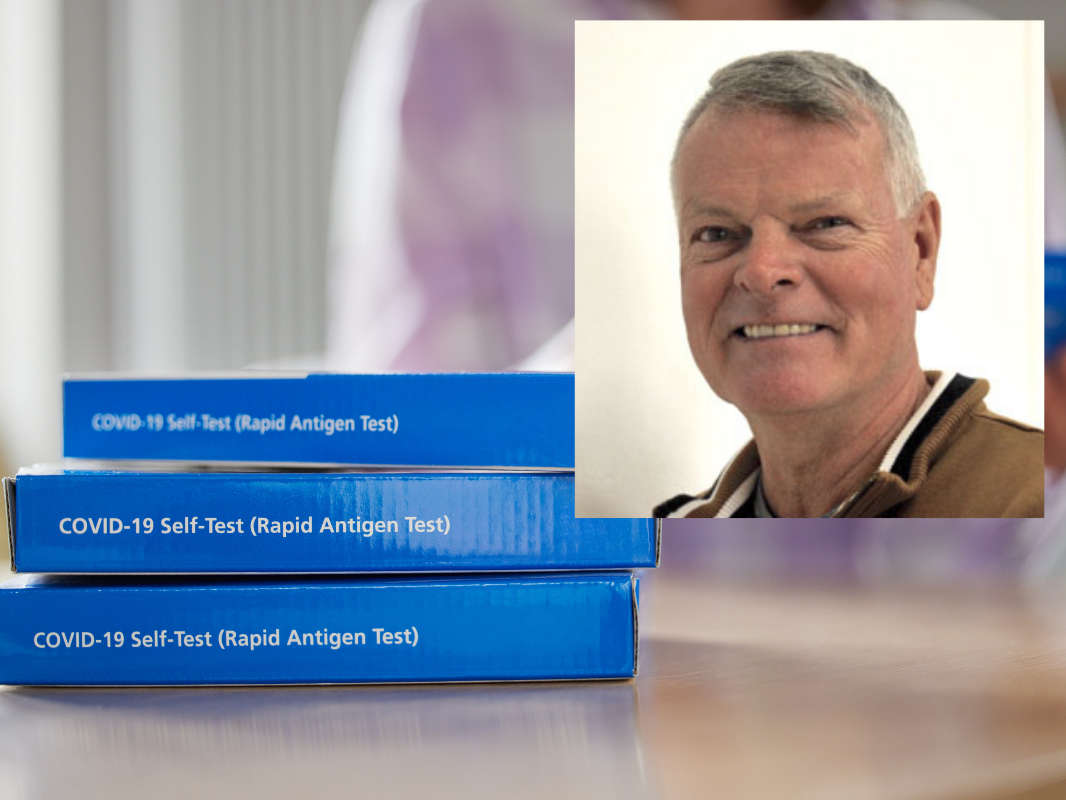 "Don't stockpile" and "do not swamp pharmacists" for coronavirus tests is the message from a leading Isle of Wight councillor.
Cllr Karl Love, the Cabinet member for public health on the Island, says stocks of Lateral Flow (LFT) and PCR tests are "on their way".
It follows a national shortage which saw Isle of Wight residents - including key workers - unable to secure any test yesterday (Wednesday).
Speaking to Isle of Wight Radio, Cllr Love said the Isle of Wight Council is working to bolster supplies.
In the meantime, he is urging "festive hugs and kisses be minimised" ahead of New Year's Eve.
He said:
"I'd like to reassure the people of our island that we are working with National supply chains for LFTs and PCR kits, to ensure that the current short fall of these items is quickly addressed.
"It's really important that people do not stockpile them as we are expecting further supplies in the New Year. It's also important that our pharmacists are not overwhelmed when these items come into stock and that you only collect what you require. Please do not stockpile them.
"The best way to protect yourself and your family loved ones is to reduce your social contact with other people, wherever possible. Please continue to wear masks, wash hands and keep your own personal space safe.
"Some pharmacists are reporting that there supply are quickly consumed because of the 'grapevine' cascade effect when new supplies arrive and this can exhorts the local supply quickly.
"You can go online and order a kit. Please do not swamp the pharmacists should you hear of a supply in another part of the island. It's only exacerbates the problem and whilst we want everybody who needs these kits to have access to them, please don't stockpile them because there are more kits on the way soon."
As of this morning (Thursday), LFTs are available to order on the Government website. PCR tests are also available to order but no slots are free at Newclose Cricket Ground.
Cllr Love added:
"I have been in contact with our public health team and council offices today who are working with NHS colleagues. We will keep you informed of our progress and I ask you to take as much care and control over your own environment as possibly during the festive New Year."