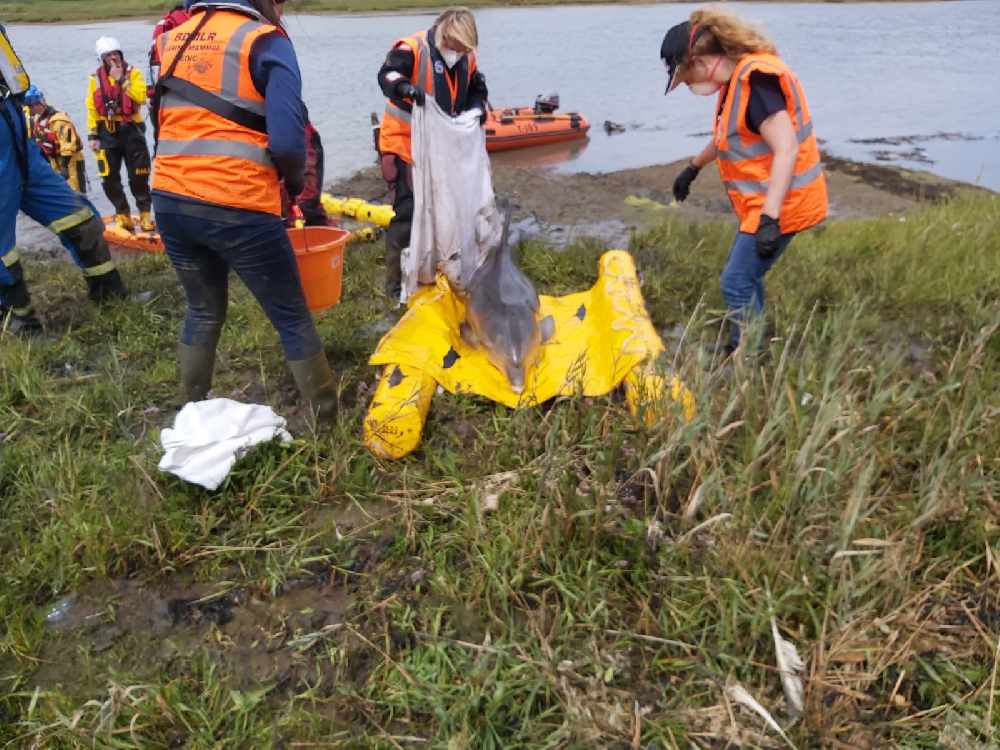 A dolphin, which became stranded at Freshwater, has been put to sleep.
As Isle of Wight Radio previously reported, the mammal had become stuck at the Causeway yesterday (Sunday).
A major rescue operation, involving coastguard and paramedics, was launched to save it.
However, despite the best efforts of teams, the juvenile bottlenose was put to sleep.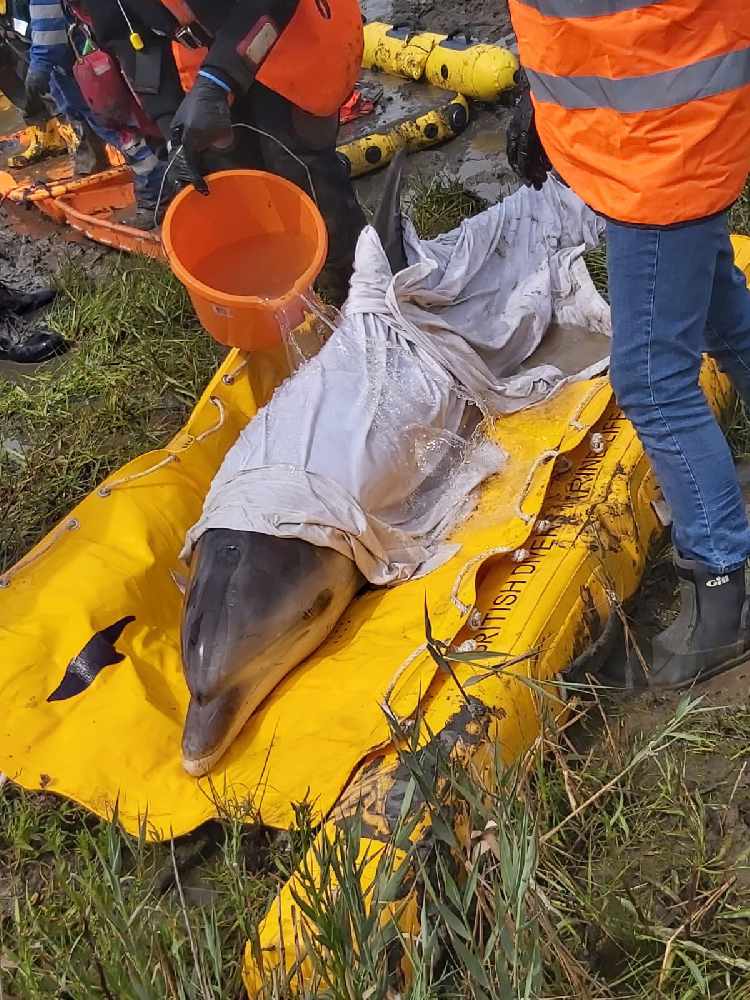 Needles Coastguard team said:
"Upon arrival two members of the public were extracted for their own safety then efforts were made to assist the BDMLR with the dolphin.
"Once assessed ashore, and with expert advice from around the country, the tough decision was made to euthanase the dolphin to ensure its quality of life. Back on station by 15:15pm.
"Thank you to the Isle of Wight Police and Island Roads for assisting with crowd control/congestion in the area.
"From the offset is was clear how passionate members of the public were to assist this Dolphin. We would strongly advise those doing so don't put themselves into a place of danger and call the emergency services, who in turn will alert the necessary partner agencies.
"What was disappointing was the verbal abuse some of our team members received from members of the public when the were prevented from entering our established working zone, done so for our and their safety."