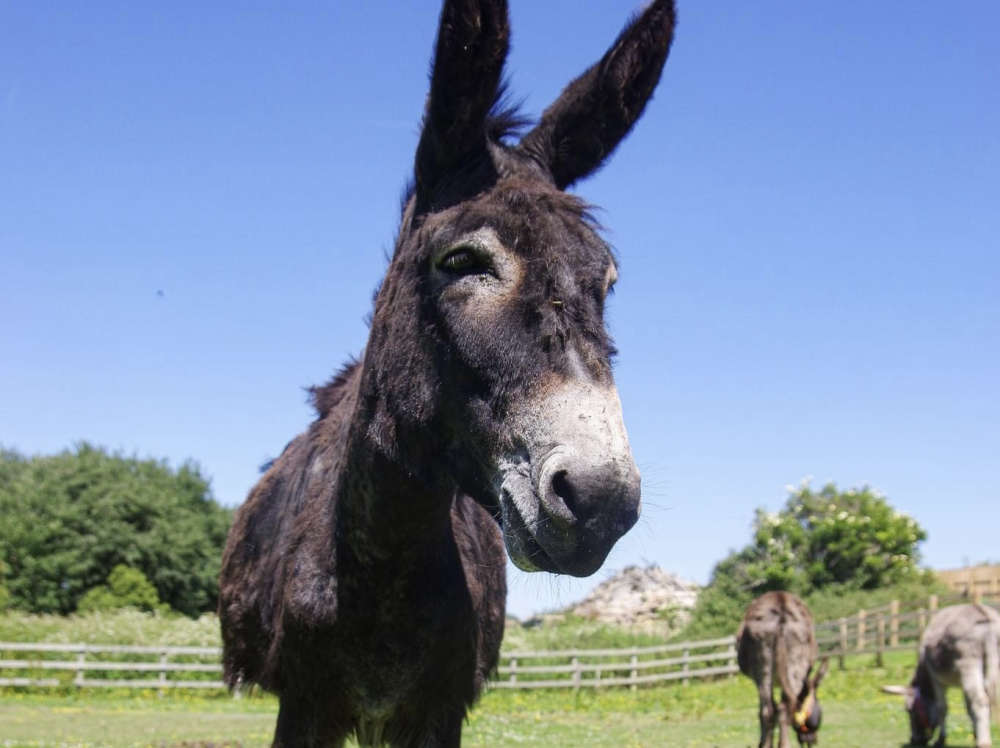 The Isle of Wight Donkey Sanctuary has issued an urgent plea to help get one of its donkeys to the mainland tonight (Monday) for potentially lifesaving treatment.
Scroll down for update
The sanctuary is pleading with either Wightlink or Red Funnel to let them get a ferry across to the mainland this evening. The earliest they have been quoted is 11pm - which the sanctuary says is likely to be too late.
Alternatively, they are calling on any Islanders whi might have a ferry booking they would be prepared to give
The donkey sanctuary said:
"This evening one of our donkeys, Rupert, has been found to be suffering with a bad case of colic, and we believe that his gut is twisted. He needs to be urgently sent over to Liphook Equine Hospital as soon as possible so that he can receive treatment.
"Due to the timing, all of the vehicle ferries are currently full up with festival goers, and after ringing round all of the ferries the earliest boat we are able to fit him onto is at 11pm tonight on Red Funnel.
"We really need to get Rupert over to the mainland as soon as we can as we do not know if Rupert will be able to make it until 11pm without receiving this treatment.
"We need your help. If anyone has a vehicle ferry booking today leaving the island, or you know of anyone that does that is earlier than 11pm, and you think may be willing to give up this space, please get in contact with us as soon as possible. Please call Claudine from Vectis Equine on 07710062077."
*UPDATED 7.20pm:
*The donkey sanctuary has issued the following update:
"Rupert is now waiting at the Wightlink ferry in Fishbourne, with a promise to get him on the next ferry.
"Thank you so much Wightlink and Red Funnel, and to everyone that has helped spread the word, made phone calls, sent messages and called in favours for us. We cannot thank you all enough for your help!
"Rupert still has the journey and treatment ahead of him, but he now has a better chance thanks to all of you. We will keep you all updated when we know how he is doing.
"Again, we cannot express how grateful we are to all of you. We are so lucky to have such wonderful supporters! We've all got our fingers crossed for Rupert!"
*UPDATED 9pm
*The sanctuary said:
"We can now confirm that Rupert has made it over to the mainland and to Liphook.
"He still has a difficult time ahead of him, and it is not guaranteed that he will make it through this, but he has been given the best chance that we can give him!
"If everyone can now stop calling Claudine on her number, as this is her on call mobile, thank you so much.
"A very special thank you to Louisa Mills, her husband, and Scott who works for Wightlink, for being crucial in helping us arrange his transport.
"He is in the best place he could be thanks to all of you. We will update you all again when we know more about his condition."