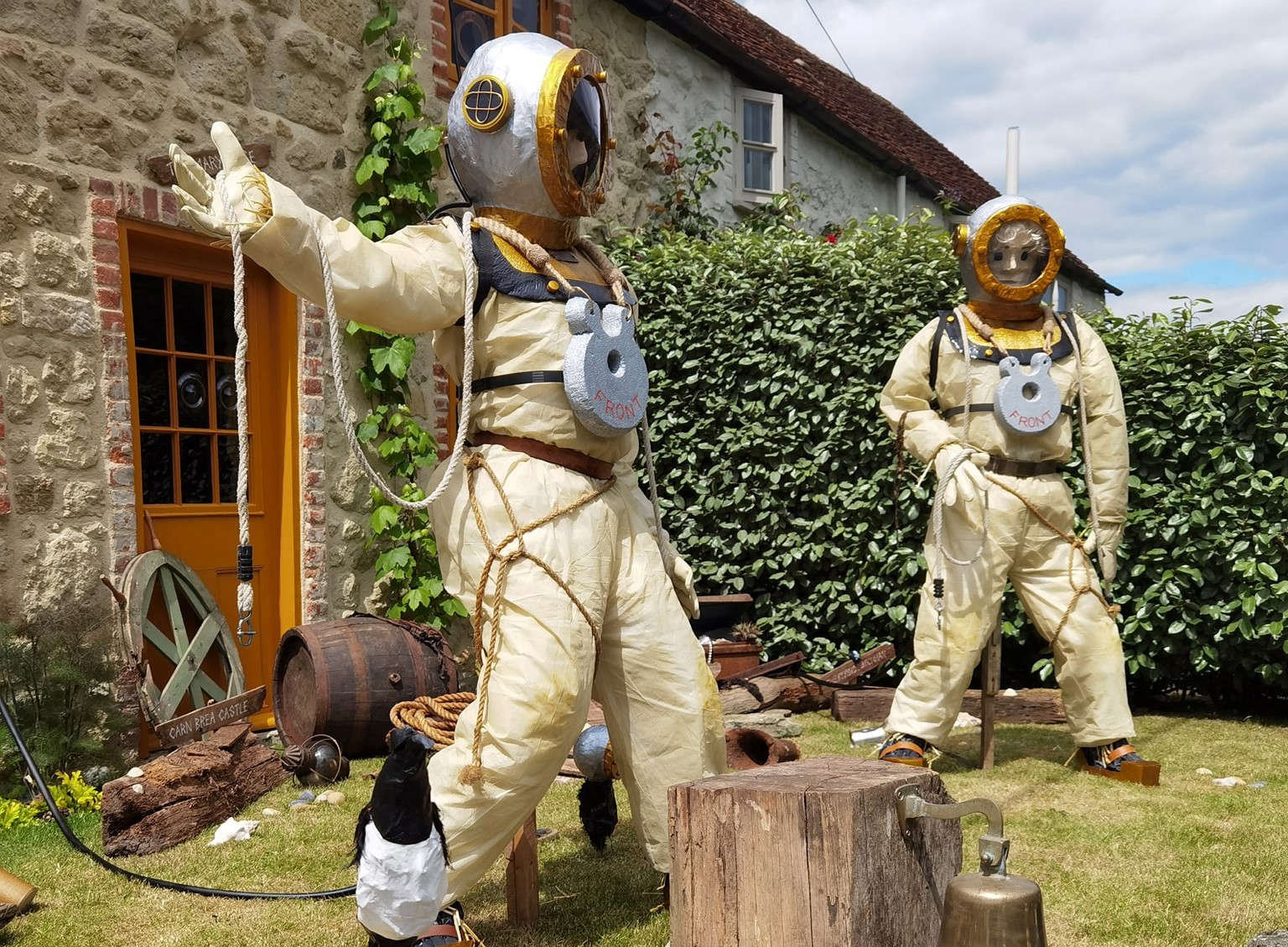 Photo by Leif Marriner
The winners of the Chillerton and Gatcombe Scarecrow Festival have been announced.
The popular festival, which took place last week, saw hundreds of Islanders descend on the two villages, where more than 100 scarecrows were on display.
Visitors were asked to vote for their favourite scarecrows during the course of the week. They'd been created by villagers in all different shapes and sizes.
The winner was a fantastic shipwreck display, complete with two deep sea divers, made by Zoe Rhind, Gareth Rider and family.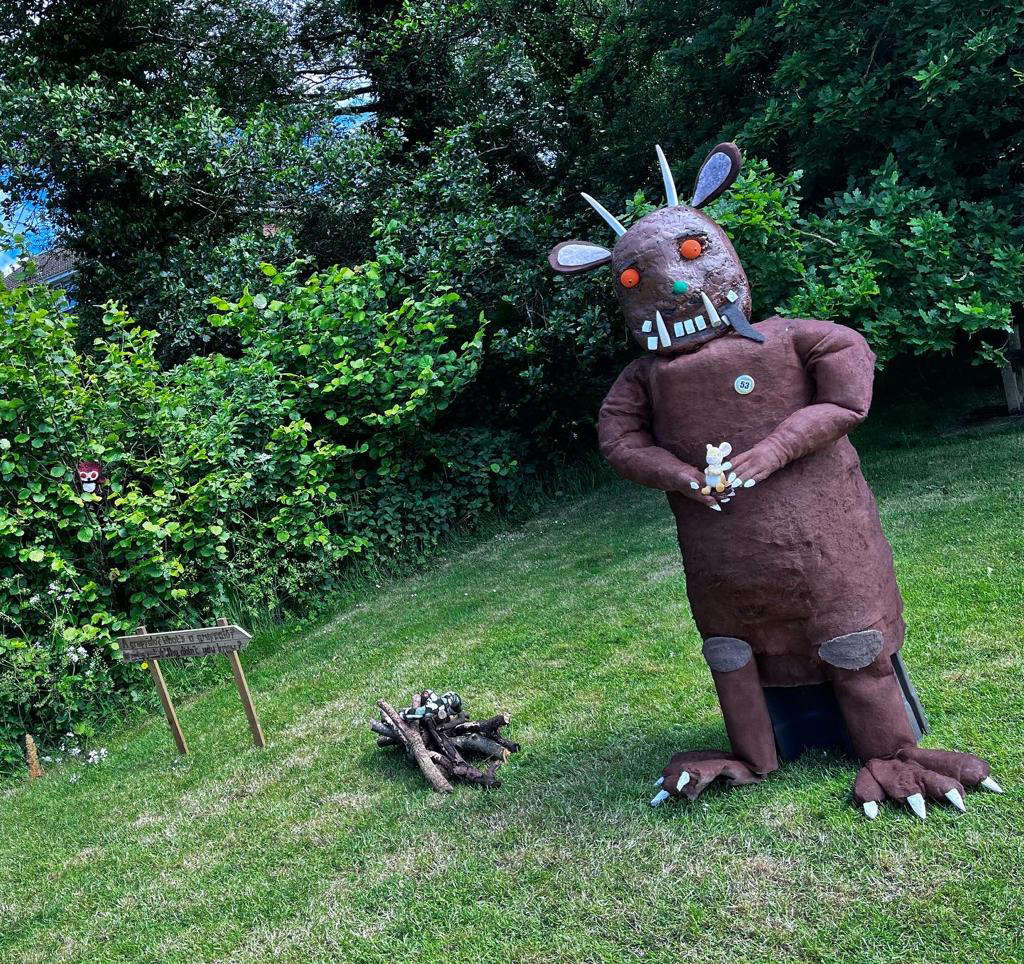 In second place was The Gruffalo, complete with a mouse, an owl, a snake and a fox, just like the iconic children's book. The design which proved popular with families was created by Rachel Groves.
And in third place was a scarecrow created by George Hatt, in a nod to the Platinum Jubilee — The Queen is her carriage, complete with guard and soldiers.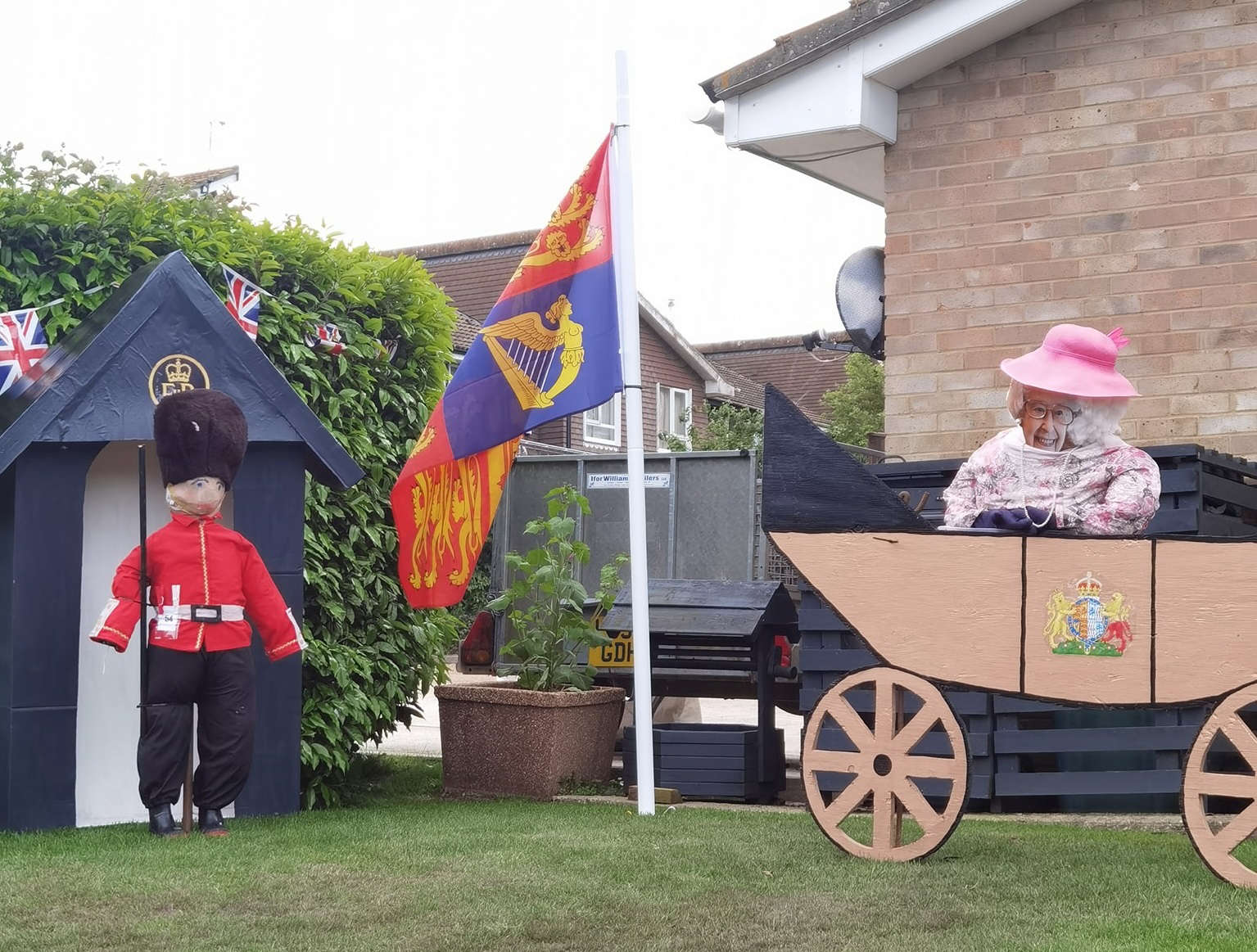 Photo by Leif Marriner
A pop up tearoom and Gallybagger Inn joined the festivities, along with live music during some evenings.
Chairman of Chillerton and Gatcombe Parish Council, Nigel Phillips, said:
"Our community really came together to produce scarecrows of high quality in such numbers.
"Many visitors thought that the quality and variety of the cakes available in the Village Hall were also a key part of the experience. Even the weather helped. It was a wonderful week."
The ten most popular scarecrows were as follows:
1st: The Undersea Divers.
2nd: The Gruffalo.
3rd: The Queen in her carriage.
4th: Man on the toilet.
5th: Aladdin, Princess Jasmine and genie.
6th: The Goths.
7th: Winnie the Pooh and friends.
8th: Queen and Flag.
9th: Traditional Scarecrow.
10th: Floral Queen.