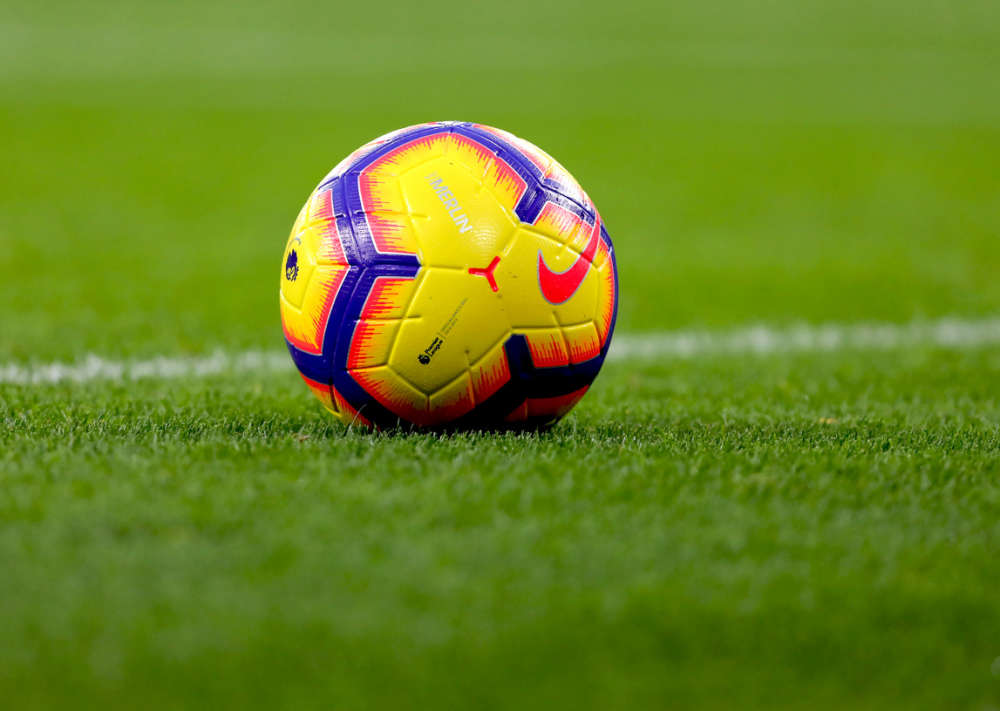 Two of the Isle of Wight's Wessex League teams are in action tomorrow (Saturday) weather permitting, but Newport's scheduled Division One game at Laverstock and Ford has already been postponed. 
Peter White writes:
Draper Wants 'Goalden' Spell
In the Premier League, Cowes Sports are at home to Brockenhurst, with manager Max Draper calling for his players to convert their recent promising play into goals. The Yachtsmen were edged out 1-0 by top six side Shaftesbury last weekend.
Max said:
"After that performance, but sadly not the result, we can take a few positives into this week's game. We looked more unified as a team. We had a structure and looked like we could cause teams trouble again. Although we have been poor recently, luck is a factor, like hitting the woodwork on numerous occasions the other day."
Unfortunately, the Yachtsmen will be missing several key players due to COVID and injuries.
But, defiant Draper added:
"We will endeavour once again to correct the poor run of form against some of the more established sides in the league.
"Brockenhurst are up there in the top four for a reason; they play an attractive brand of football and the management team over there have worked wonders putting together their side. So, it'll be tough, but we know on our day Westwood Park is a tough place to come for any team."
Vics Hope To End Poor Run
East Cowes Vics will be attempting to end their worst run of the season, which has seen five straight defeats, when they take on Division One promotion hopefuls Andover New Street at Beatrice Avenue. Although Vics boss Richie Woodburn hopes the game will take place, it is already subject to an 8am pitch inspection, following recent heavy rain.
Richie said:
"Because we have no reserve game, I have a full squad to pick from, and if our training session this week was anything to go by, they are all raring to go. Their attitude was excellent, and there were no chins on the floor, despite atrocious conditions. We know this game is going to be a tough one, because when we went to New Street earlier in the season, they beat us, and I felt they were one of the best sides in the division.
"The odds are stacked against us, but if they turn up thinking it's a 'gimme' and we are on our game throughout, then who knows what might happen. It's a big ask, but I have never gone into a game in my life without a game plan, and wondering if we can keep the opposition score down."
"We are not cut adrift at the bottom of the table, we are still in amongst it, but it is a competitive division as results show."
UPDATED SATURDAY - Both Wessex League matches have been called off.
Tomorrow's other fixtures involving Island teams. All matches scheduled to kick off at 2pm.
Hampshire FA Saturday Trophy Round 3
Ryde Saints v Hedge End Town (Being played in Southampton)
Hampshire FA Saturday Trophy Round 4
Warsash Wasps Sports & Football Club Men v Shanklin
Whitecroft & Barton Sports v Hook
Hampshire FA Saturday Vase Round 4
Pan Community v AFC Burton
Shanklin Reserves v St Francis Men
Winsor United Green v AFC Wootton
Hampshire FA Saturday Plate Round 2
Adgestone v Horndean United
Harwoods Renault IW Saturday League
Division 1
Binstead & COB v Cowes Sports Reserves
Oakfield v Northwood St Johns
Sandown & Lake v Vectis
Division 2
East Cowes Sports v Ventnor
Newchurch v High Park
Osborne Coburg v Newport Reserves
Seaview v Carisbrooke United
Combination Division 1
Northwood St Johns v Oakfield
Ryde Saints v Brading Town
West Wight v Sandown & Lake
Combination Division 2
Carisbrooke United v Newchurch
Vectis v East Cowes Sports
Ventnor v AFC Wootton
Yarmouth & Calbourne v Bembridge A