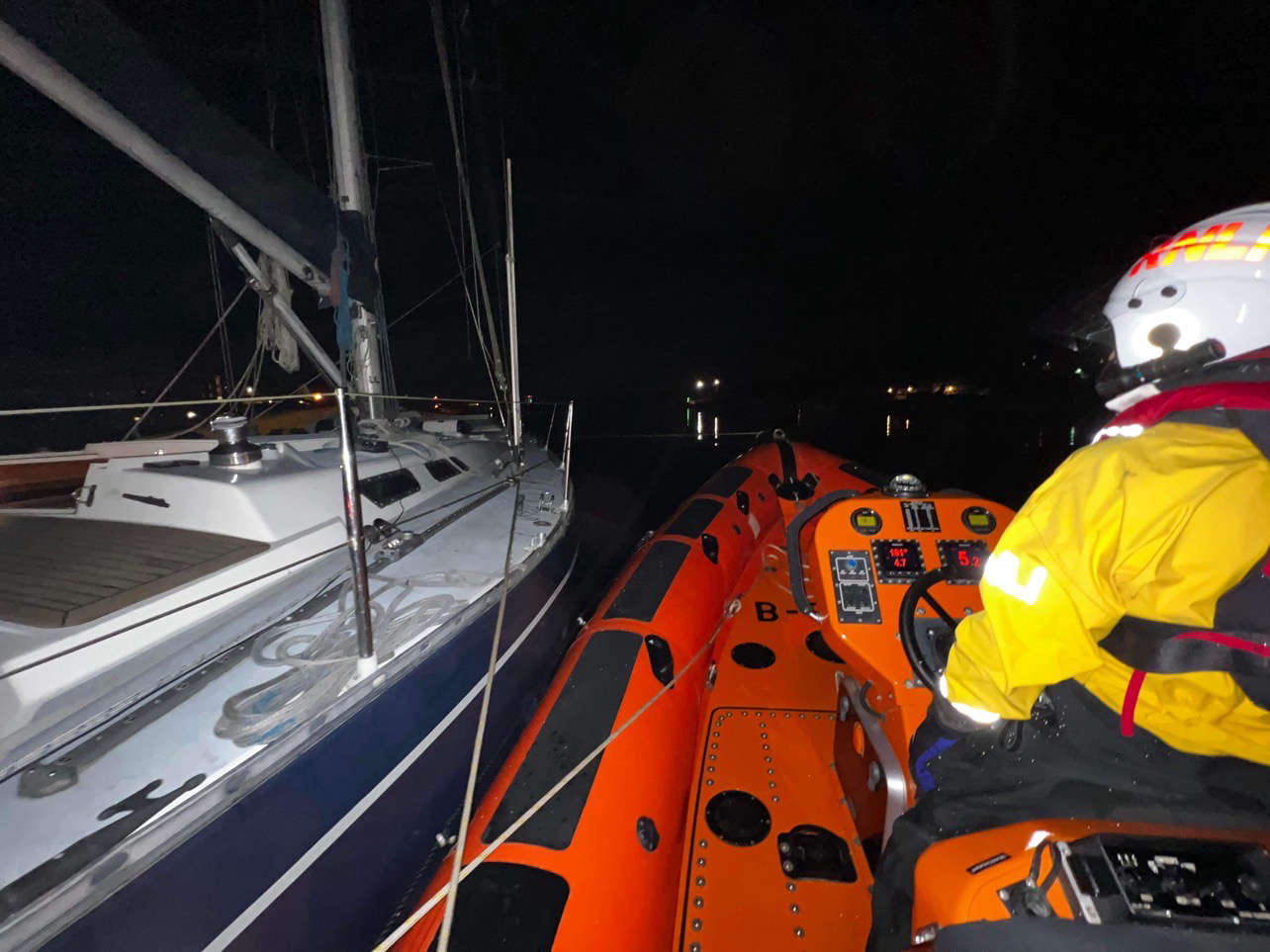 A yacht was towed to safety by Cowes RNLI Lifeboat earlier this evening (Sunday), following an incident in waters off East Cowes.
The propeller of the 37-foot boat — which was occupied by a lone yachtsman — was fouled by an underwater object.
The incident occurred between Norris and Old Castle Point shortly before 6pm.
Cowes RNLI Lifeboat responded to tow the yacht, against the tide, back to Cowes. It had been the first shout for one of the station's newest four crew members, Orry Crews.
The yacht was soon returned to its River Medina mooring, off The Folly, East Cowes.