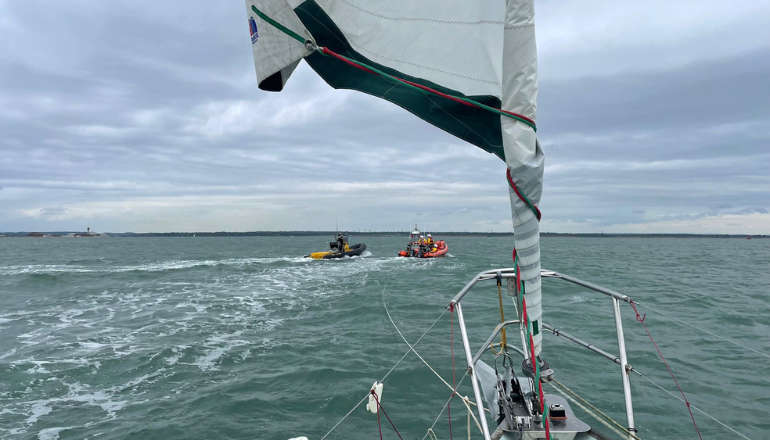 The lifeboat hands over the tow to the Sea Start breakdown craft.
A 32-foot yacht with a lone yachtsman aboard was towed into deeper water in the Solent earlier this week after going firmly aground off Lepe.
With a lifeboat crew member aboard the yacht, the lifeboat succeeded in towing the boat further from the shore.
Then, as the yacht was being towed back to its Hamble base, this task was taken over by a Sea Start breakdown rescue boat.
The lifeboat, which had launched at 6.20 pm returned to station at 7.10pm.