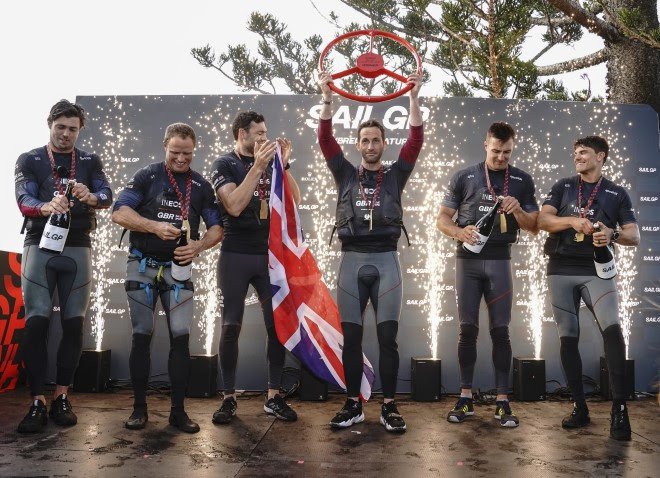 Cowes won't be hosting SailGP racing in 2021 after the British leg was controversially switched to Plymouth.
Despite a hugely successful event on the Isle of Wight last year, bosses have revealed that the third series will be held in Plymouth.
Following the season opener in San Francisco in April and New York SailGP in June, the championship will return to UK shores July 17-18 for the third event in Season 2, featuring the world's fastest sail racing.
The Great Britain team will be led by Sir Ben Ainslie.
Plymouth was selected following a competitive six-month-long bid process involving five other UK cities.
Plymouth SailGP will be showcased around the world via top-tier broadcasters in more than 100 territories, including exclusively in the UK and Ireland on Sky Sports.
SailGP CEO, Sir Russell Coutts, said:
"We are really excited to add Plymouth as the third event in Season 2 of SailGP. The British have a very talented team led by Ben Ainslie and I'm sure they will receive a lot of local support in their bid for the global championship.
"Plymouth is a city that shares a lot of the same DNA as SailGP, with a strong focus on marine technology and well aligned with our sustainability objectives.
"It also provides great viewing opportunities for spectators, who can view the racing from an elevated position on Plymouth Hoe. We look forward to staging a fantastic event and working with Plymouth City Council to ensure we leave a positive lasting impression and legacy in the city."