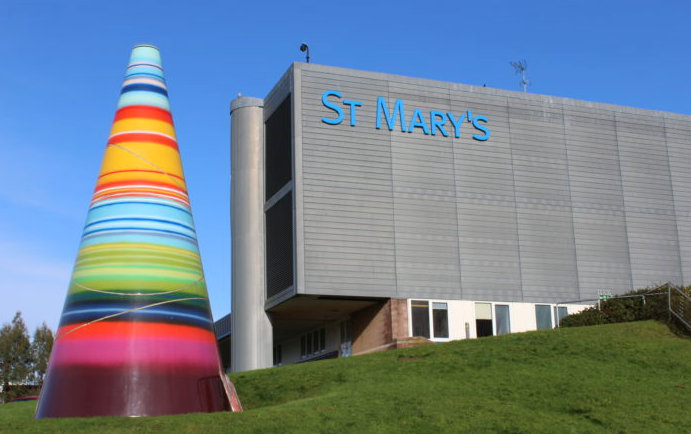 Only one Covid-positive patient is in the Intensive Care Unit at St Mary's Hospital but the Island's public health director is urging people to rain 'positive but cautious'.
Health chiefs admitted there were also other Covid patients on other wards.
The news comes as the Isle of Wight's Covid infection rates, hospitalisations and cases rise — and are likely to continue climbing — but the vaccination effort continues.
Speaking at a meeting of the Isle of Wight Council's health and social care scrutiny committee, Simon Bryant said, like the rest of the country, the Island's infection rate is increasing.
The seven-day case rate period ending July 15 surpassed 200 cases per 100,000 people, according to government figures. An increase of almost 150 per cent over the previous week.
Mr Bryant said more hospitalisations nationally due to the virus was obviously a concern but the key things to prevent the spread was keeping the vaccination programme up and running with recent figures showing 73 per cent of the Island's adult population fully vaccinated.
He said:
"All in all there is an increase of rates and we are likely to see that going up throughout the summer as we open up society. As we are able to mix, we will see more cases and consequently a small increase in hospitalisations."
Questioning the level of positivity in media coverage, Cllr Clare Mosdell was concerned the current reporting of the increase of infection rates may have a severe effect on people's mental health and was stopping people from going out and living a normal life.
She asked if more could be done to increase the levels of positivity including the fact that not as many people are being hospitalised.
Mr Bryant said the Island has seen huge changes from where we were in January and although we could be positive we still have to be cautious and sensible so we can enjoy the freedoms recently granted.
Darren Cattell, the Isle of Wight NHS Trust's deputy chief executive and director of finance, said while he was by nature a very positive person he did worry that we are seeing a small increase in hospitalisations.
He said:
"We have a very small number of patients with us who are Covid positive, including one patient in the ICU.
"It is something that is changing and while we should be positive we do also need to consider health aspects of the population, balanced perspective as we move forward."
Across England, the rate of hospital admissions of Covid-19-confirmed patients increased by 61 per cent, to 4.43 per 100,000 people in the week ending July 11.