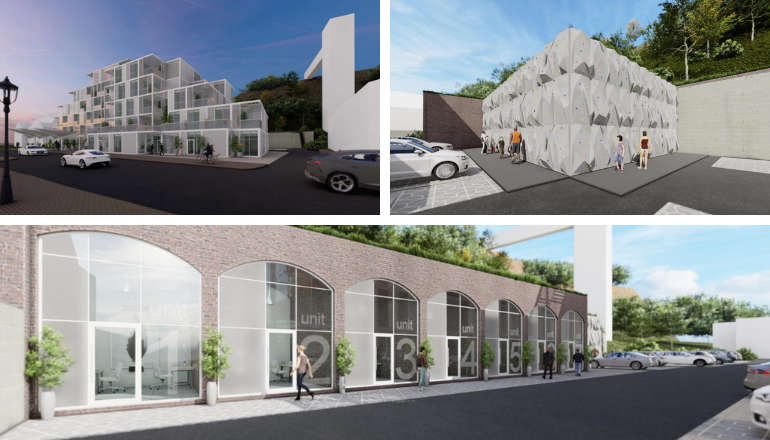 The former hotel at Shanklin Spa could be redeveloped as the Island's first purpose-built apart-hotel, alongside shops, commercial premises, flats and even a new public climbing wall.
Following a process of discussions and bids from interested developers which began in 2021, councillors at the Isle of Wight Council's Cabinet meeting on 16 June will be asked to approve the sale of the site, which includes the existing car and coach park.
The spa site, on the esplanade near the cliff lift, was first identified for regeneration in the council's Regeneration Strategy, which was adopted in 2019.
Since then the area has been marketed to investors who might be able to provide housing and commercial uses for the site and advance the regeneration of the Bay area.
With 29 parties showing an initial interest, the site has proved attractive to developers, and now a final bid has been made to the Isle of Wight Council for councillors to decide on.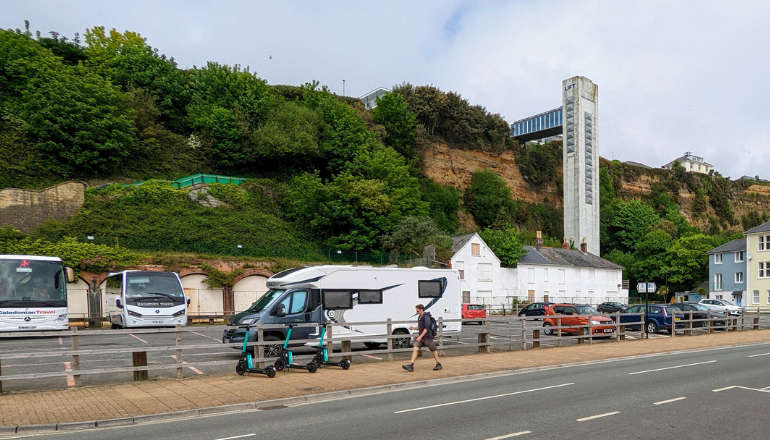 The proposal recommended in the report includes:
a 30-room apart-hotel;
14 residential apartments, each with one allocated car parking space;
up to four retail/commercial units on the ground floor, bringing café culture and a vibrant and active frontage;
seven refurbished workshops/start-up spaces at the rear within the existing derelict brick arches; for new businesses and to enable fledgling local enterprises to expand;
a new public climbing wall on the existing cliff retaining structure, promoting healthy activity, particularly for young people;
a landscaped garden for occupiers of the development;
40 pay & display public car parking spaces;
the cliff lift and path up the cliff will be unaffected and will remain managed by the council as now.
All of the proposals are subject to planning permission.
Cllr Julie Jones-Evans, Cabinet member for regeneration, said:
"We are well aware of the need for new housing and start-up commercial space right across the Island, and this development offers both.
"It will also provide the Island's first purpose-built apart-hotel, and a greater sense of place for visitors and residents alike.
"Since the loss of Shanklin Pier the area of the Spa site has been left without a focus, and I am pleased I can recommend to cabinet such a strong proposal to put that right."