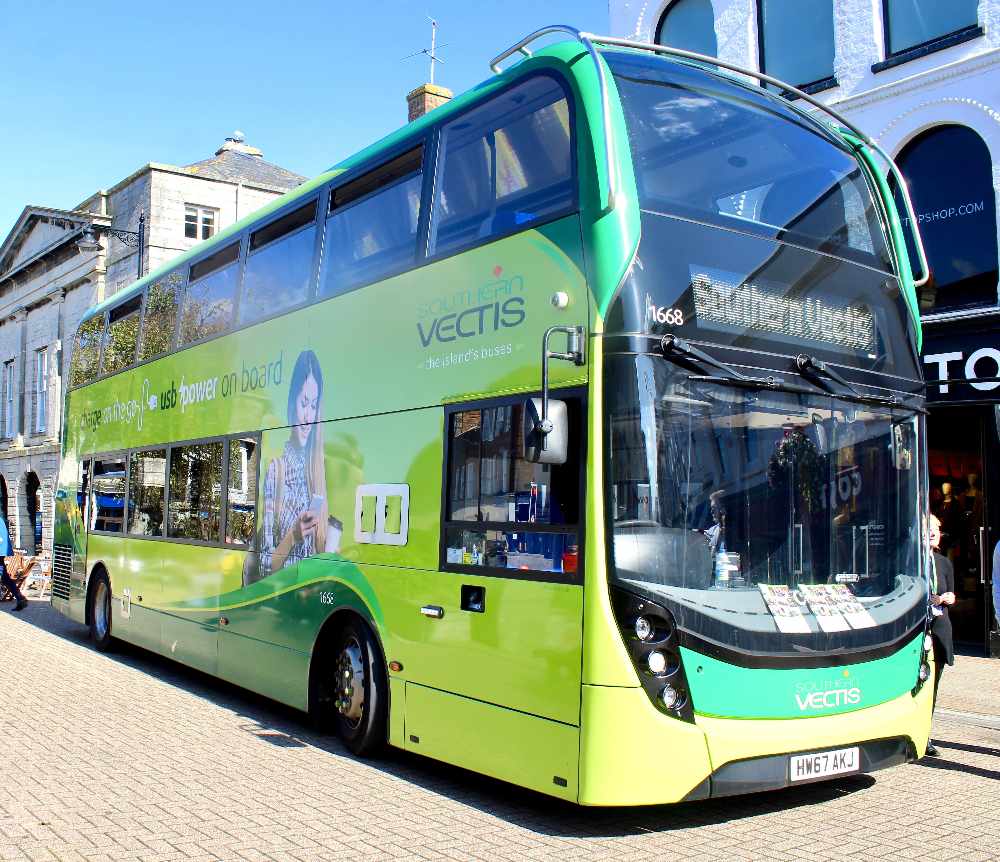 A £4.6m ticket to ride — the amount the Isle of Wight Council is paying Southern Vectis to help keep the service going as it continues to recover from the Covid pandemic.
The reimbursement to the major bus operator was agreed at the council's cabinet meeting last night (Monday) as numbers using public transport remain low.
While Southern Vectis say it is back to operating 100 per cent of its bus mileage levels, and even above, the reported number of passengers is only up to 80 per cent of the levels they were in 2019.
The Isle of Wight Council, in line with the Department for Transport's alternative Covid recovery strategy, will now reimburse bus operators until the end of March next year, based on the levels of service it provides and the number of concessionary fares.
For example, if Southern Vectis ran 80 per cent of its services, it would receive 80 per cent of the concessionary fares.
In the financial year coming, the Isle of Wight Council has worked out, based on previous years' figures for more than 3 million passengers paying a concessionary fare, it will pay £4,691,602.09 to Southern Vectis.
Cllr Phil Jordan, transport cabinet member, said with fewer passengers commercial operators are tempted to reduce services but this payment would help provide the same level of service.
Cabinet also agreed to develop a business case, with the potential to ringfence funding, to see whether further money would be necessary to maintain the level of service.
There were concerns in the County Hall chamber that the reduced passenger numbers could lead to a reduction in services, particularly in rural areas.
Cllr Jordan said it was an ongoing concern but the authority was committed to the recently introduced enhanced partnership between the Isle of Wight Council and Southern Vectis and the resulting bus service improvement plan.
The partnership missed out on government funding to deliver the improvement plan, but Cllr Jordan said some of its aspirations would be delivered.
Operators of the community buses — the West Wight's FYT bus and Ventnor's Service 31 — will also receive financial support.