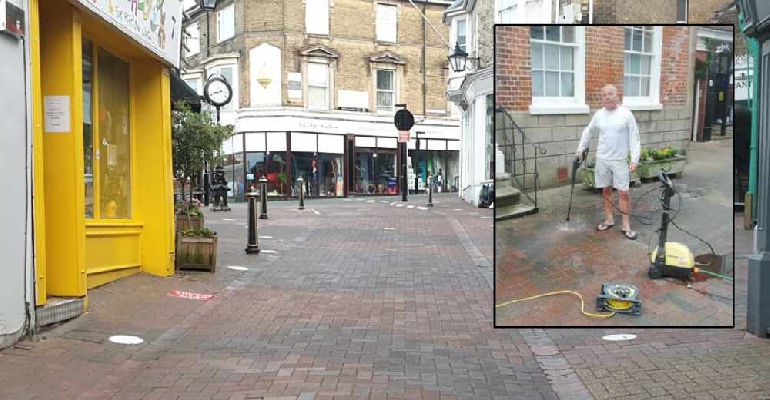 A former Cowes town councillor has defended his decision to wash away newly-painted social distance markers in the high street, brandishing them 'council sanctioned vandalism'.
Cowes resident John Corby has been pictured jet washing the dots, which are used to indicate two-metre social distancing.
They were only installed by the Isle of Wight Council yesterday (Wednesday), as part of plans to prepare for the reopening of shops.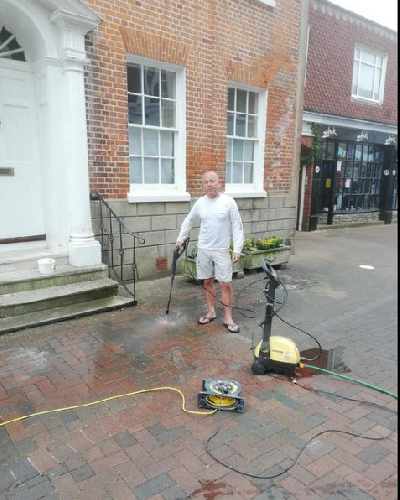 Mr Corby told Isle of Wight Radio that they 'project an image of fear' at a time when people need positivity.
He said:
"The dots will not save any lives but undoubtedly reduce the vital charm of the high street just when we need to be encouraging people to go shopping again.
"Basically council sanctioned vandalism projecting an image of fear, the last thing we need right now.
"All I did was remove three dots in front of my house as a sign of defiance against a dystopian Orwellian future which we all seem to be sleepwalking towards."
Mr Corby claims the council have told him they will repaint the dots. He added:
"...[The council] admitted they have no exit strategy for when the 2m guidance is altered or removed altogether.
"The IWC person who rang me also stressed that they thought the dots looked really good but when questioned had to confess they'd never ever run their own business."
Isle of Wight Radio has contacted the Isle of Wight Council for a comment.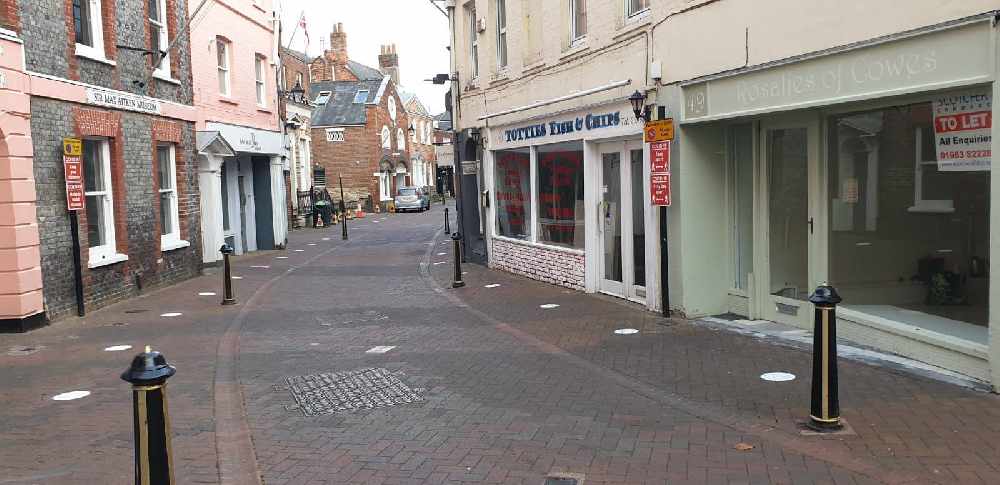 Previous image
Next image