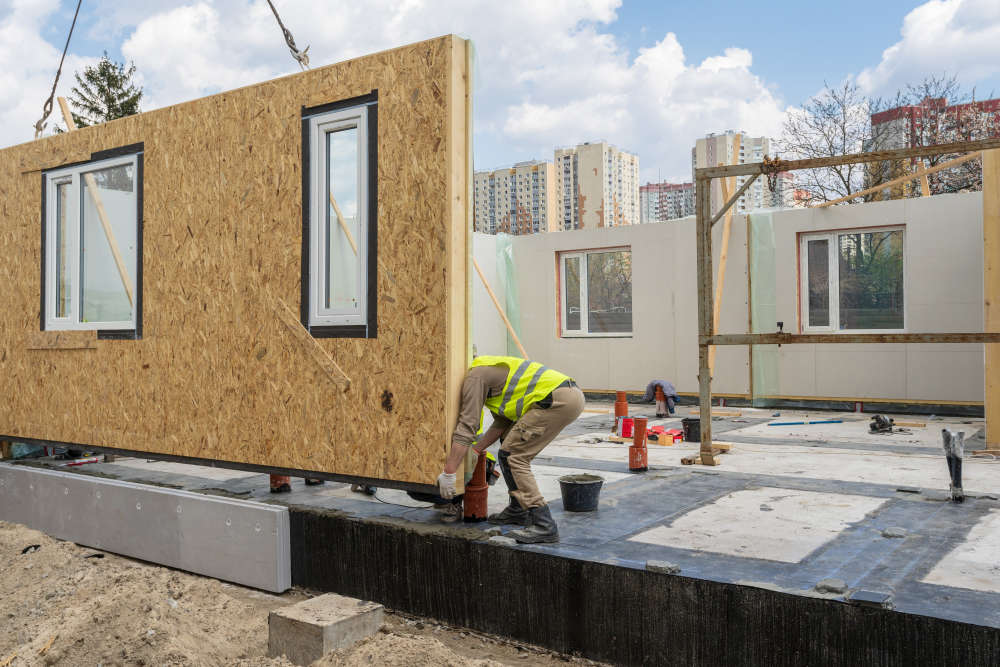 The Isle of Wight Council is moving ahead with plans to invest in Modular Housing.
The Alliance Administration hopes the innovative scheme will help to address the Island's "urgent housing needs".
A Cabinet report seeks to support the commissioning of 20 two-bed units, offering affordable rents and running costs, using land initially in the Newport area.
Councillor Ian Stephens, deputy leader and Cabinet member for housing provision and housing needs, said:
"The Alliance Group fully recognise the need for additional affordable housing to home Island residents but years of austerity and the lack of funding available to the council make it difficult to do as much as we would like as quickly as we would like.
"This approach is an important first step in doing what we can in helping people to have a roof over their heads.
"We are acutely aware that there are now hundreds more families who have rented their property over many years that have never before approached the council for support, but now find themselves facing homelessness through no fault of their own.
"Their situation is more often than not due to their landlords' changing circumstances, perhaps deciding to sell in the recent housing boom or moving into the 'staycation' market and Airbnb where there are higher profits and little government regulation.
"Even the traditional winter easing up on need for holiday accommodation cannot be fully relied on due to the continuing demand for these properties.
"This combination of factors has also resulted in a housing crisis for many low and median income Island families including many keyworkers in health, social care and other essential public services."
The council has identified around 200 Island families that have an urgent housing need for temporary accommodation and are at risk of homelessness in the short term.
There are many more that would love their own home but fall just outside an urgent need.
The council hopes the project could become a pilot for future schemes to deliver affordable homes for Islanders with new opportunities for skills and jobs in Island companies working in this sector.
The aim is to achieve as close to possible zero carbon in construction and long-term energy use in line with the Island's Climate and Environment Strategy and its UNESCO Biosphere designation.
Cabinet members are due to consider the report at their meeting next Thursday (13).